BBC launches its 2015 New Comedy Award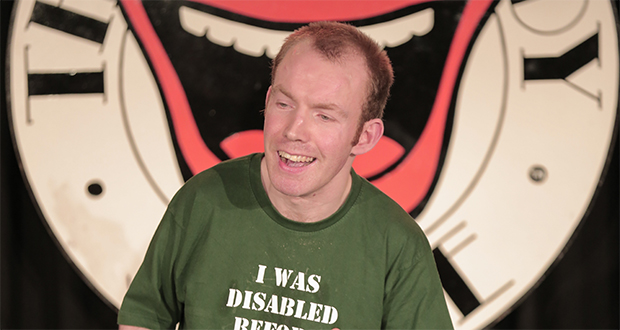 The BBC Radio New Comedy Award is making a return in 2015 as the corporation searches the UK to find its comedy stars of the future.
The competition, which first started in 1995, has kick-started the careers of many top UK comics, with past winners and finalists including Josie Long, Peter Kay, Alan Carr, Sarah Millican and Russell Howard.
In 2011, BBC Radio 2 and BBC Radio Comedy revived the award with a new format and, for the first time, included audience interactivity.
Recent winners include 2012's Lucy Beaumont, who has a radio series Lucy Beaumont: To Hull And Back, starting on Radio 4 later this year; and 2013's Steve Bugeja who has supported Russell Kane on his tour and contributed material to a number of BBC TV and Radio comedy shows.
Whoever wins will take home £1000 and development support from the BBC Radio Comedy department; with advice, guidance and the chance to appear in slots across the BBC.
Entrants need to submit a 5-7 minute comedy routine at www.bbc.co.uk/newcomedyaward before the closing date of Thursday 9th July 2015.
The 80 best entries will be selected for eight regional heats in August and September. Each night Radio 4 Extra will offer listeners the chance to hear these heats as well as some of the key moments of the BBC Radio New Comedy Awards. Clips of the winning heats will also be played on Steve Wright's show on Radio 2 each Friday in the build-up to the live final which is aired on Radio 2 in November.
Last year's winner Lee Ridley, a.k.a Lost Voice Guy, says: "Winning the BBC New Comedy Award was such a great experience. I simply couldn't believe it when they read out my name as the winner. It meant a lot to know that both the industry and general public thought I was that good, especially when you look at previous winners.
"Winning the award has definitely opened up lots of opportunities for me. In fact, it gave me the push that I needed to quit my proper job and take up stand-up comedy full time. I've got a lot more gigs because of it, landed a couple of roles in television projects and, of course, I've got the amazing chance to write some for BBC Radio. I have the award to thank for most of that."
Lewis Carnie, Head of Programming for Radio 2, says: "Radio 2 has long championed new talent on the network and this award is a great way of us finding new comedy across the UK. Not many competitions end up with a performance on the most-listened to radio station in the UK!"
Sioned Wiliam, Commissioning Editor for Comedy, BBC Radio 4 and BBC Radio 4 Extra says: "It is very exciting to once more throw open our doors for anyone to show us their comedy routines. This competition has such a fantastic track-record of finding future comedy stars and we will be proud to say that you heard them first on the BBC."
Radio 4 Extra – now the UK's biggest digital-only station with 2.17 million listeners – broadcasts classic comedy and drama like Dad's Army, Morecambe and Wise and Hancock's Half Hour alongside new speech programmes like TED Radio Hour, Comedy Club and Newsjack.
Radio 2 has a long comedy heritage with series including Matt Lucas' And the Winner Is; Miranda Hart's Joke Shop; and Susan Calman's Listomania. The network continues its commitment through the BBC New Comedy Award and will be broadcasting live from the Edinburgh Festival later this year.