Silly Billies kisses goodbye to the Cumberland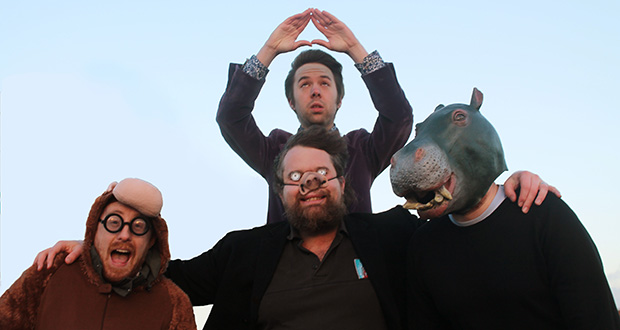 After a glorious 16-month reign at The Cumberland Arms in Byker, Silly Billies are packing their bags and moving on to pastures new.
Newcastle's alternative comedy night is moving to the Live Theatre in Newcastle city centre on Sunday 22 February – but not before once last hurrah at the Cumberland for Valentine's Day.
Stand-up lotharios Tom Taylor, Sean Morley, Sam and Tom, Si Beckwith, David Callaghan, Tom King, host-cum-organiser Jack Gardner and his friend Sam complete the line-up for the show on Friday 6 February, along with a new regular feature, Barry Fox's Museum of Curiosities.

Organiser Jack Gardner told Giggle Beats: "The Order of the Silly Billies is not entertainment. It is our civic duty to combat the Court Jesters of the reptilian agenda, such as Jack Whitehall. We do this to safeguard you from mundanity.
"The Cumberland Arms is our favourite pub in the world and I really hope we return there again. However we're going to go out with a bang, with a Valentine's special featuring some of the best alt. acts from South Yorkshire and Harrogate plus David Callaghan and Si Beckwith.
"When we move to the Live Theatre we hope to continue evolving into something that resembles more of a Butthole Surfers or Flaming Lips concert than a night of stand-up comedy. We've got some great acts coming including Simon Munnery, Seymour Mace and Joey Page, plus loads of other mad gits and gets."
Tickets for the final Silly Billies at the Cumberland Arms are £3, available on the night.
Simon Munnery headlines Silly Billies' first show at the Live Theatre on Sunday 22 February. Click for details.