DVD review: Sarah Millican, Home Bird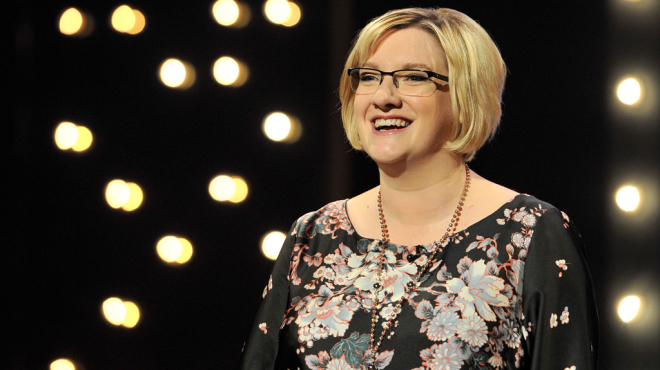 If you weren't able to get tickets for Sarah Millican's new live show Home Bird this year, then you really did miss a treat.
Thankfully, the DVD – filmed on her home turf at Newcastle's Tyne Theatre – is out now and it's a real corker of a performance.
Millican seems buoyed by the fact she's playing to a familiar crowd and her gig certainly seems to benefit as a result. She's polished, warm, poised and confident as she delivers her trademarked blend of smutty asides, warm chats with the audience and well timed gags.
The theme of her show is her new, happy domestic life with her partner, comedian Gary Delaney – and she deals with the trials and tribulations involved in buying a house and finally moving in with a long term partner very well indeed. The short version: her husband is a psychopath, evidenced by the fact he opens a new bottle of milk every time he goes to make a cup of tea, something that is – quite frankly – unforgivable.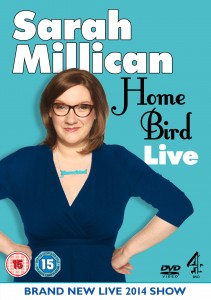 The audience all seem fairly trollied by the time she gets on stage (well, it is a Friday night) but she deals with the amusing interruptions and odd responses to her questions very well indeed.
In fact, the drunk woman in the second row should probably get her own TV show when she sobers up. The atmosphere in the theatre is clearly warm, supportive, positive and fun, which adds a lot to the show and definitely filters through to the DVD.
The merry crowd also make an appearance on the extras. Millican tries to film an easter egg showing the whole audience asleep apart from one woman, but has to deal with a hilarious series of trials and tribulations in her attempt to get the blattered revelers to do what she wants. The result is a fantastic bit of chaotic fun that you definitely need to check out.
A second extra – a fairly standard 'behind the scenes on the tour' video – isn't quite as engaging as it seems a bit last minute, but die-hard fans of Millican will definitely enjoy it, and also the charming interview with her dad.
However, the hilarious, gag-packed show is (quite rightfully) the most important part of this DVD, and it's a real cracker. Even if there weren't any extras at all it would still be worth buying.
If you weren't a fan of Sarah Millican before watching it, you certainly will be by the end.
Sarah Millican: Home Bird is out now on DVD. Buy from Amazon for £10.