Review: MACE's all-female comedy night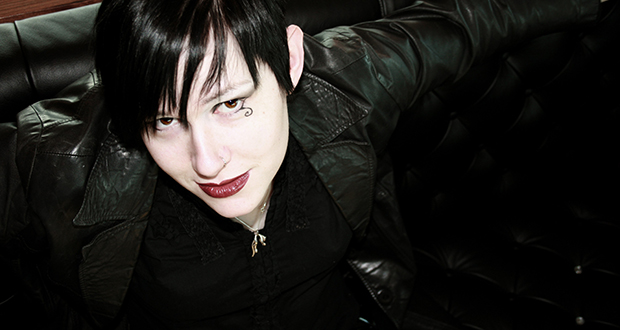 Manchester's third MACE comedy club night at Kosmonaut was another great success, raising money for Manchester Women's Aid in the process.
With a strangely Welsh-heavy crowd in her hands, MC and phenomenally funny comic Kiri Pritchard-McLean locked down her consistently brilliant, buoying style with increasingly hilarious anecdotes and such a hugely likable on-stage presence that it's impossible not to immediately get on board with her.
She's fast and funny, and – in her own words – not a compere to call an audience member out as 'a fucking dick!'; she never even veers close to alienating her audience, however hilariously, apologetically in-your-face her anecdotes become.
Rachel Fairburn (of All Killa No Filla podcast fame, alongside MC Pritchard-McLean) performs with a matter-of-fact bluntness that gives her slickly-written jokes an almost resignedly funny slant – she's not necessarily laughing, but she knows we are. Fairburn's diminutive height was the butt of one of her routines, highlighting the increasingly darkly funny advantages of being mistaken for a child.
Having freshly won the Liverpool Hope playwriting prize, Katie Mulgrew touched on her unborn baby's sexuality and the fact she will be giving birth to 'white male privilege'; Kosmonaut's bare-brick walls and the bearded man in the front row fitted Mulgrew's 'Instagrammed' audience description. This basement venue seems, like all other basement venues, unable to escape comment.
Headlining the gig was Bethany Black – who excitingly mentioned that, with Russell T Davis' Banana now airing in America, hers is the first trans character to be played by a transwoman on television – which is an impressive feat. Black's frank, swear-heavy and very honestly funny set stands her apart from a lot of comics. Her PDF files joke was brilliantly clever but fantastically simple, making it all the more enjoyable; and as she said: she's probably the only comedian you will ever see with a fisting/Pringles analogy – and one that works to make an audience properly laugh, at that.
Kiri Pritchard-McLean commented that a bill of solely female comics seems to be something bookers avoid for fear 'dogs start walking upright'. It is bizarre that an all-female line-up is still, to all intents and purposes, something of a novelty – when the exclusively male line-ups that fill clubs across the country are the absolute norm.
Dead Cat Comedy here produced a night of fantastic comedy entertainment, with four brilliant Manchester acts who delivered smart, sharp and wholly brilliant stuff: the acts just also happened to be women.
Date of live review: Thursday 30 April 2015 @ Kosmonaut, Manchester.