Review: Shake Off The January Blues (Feat. Steffen Peddie, Rob Gilroy & Abi Roberts) – Baltic, Gateshead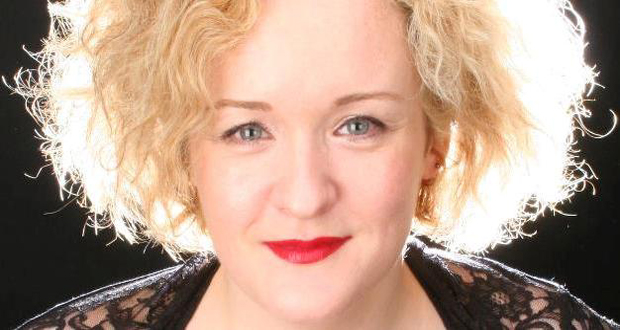 Shake Off The January Blues is Fresh Element's winter-beating event at The Baltic Centre for Contemporary Arts. Featuring an eclectic mix of comedy and live music, the gig is to be the first of four this year – one for each season.
Tonight the show is compered by Steffen Peddie – a firm favourite on the North East circuit and now best known as Big Keith on BBC2 sitcom Hebburn. Peddie takes to the stage with characteristic self-assurance, loosening the audience from their initial rigidity with plenty of coarse language and tester material to find the level of the room.
A routine on Newcastle suburbs then brings any stragglers on-side, and allows Peddie to ask the audience for their questions, comments, and suggestions for future events. As with the last time I saw Steffen Peddie, the reliance on easy fat jokes becomes slightly irksome – however in this case it does lead to a compelling routine about slimming world.
After a musical interlude form This Ground Moves – which we'll not cover here – Peddie introduces the first stand-up act; protest singer Jerry Bucham.
A stage name for Bradford-born Rob Gilroy, Bucham is a well-meaning but naive protester fighting for the rights of such maligned groups as dyslexic dwarves. This Bristolian character is well formed, complete with West Country accent. According to his blog (yes, Jerry Bucham has his own character blog!) he "thinks" he's a liberal, although his posts show that he isn't very politically aware.
A guitar-led act with extended introductions, the set is a lot more "stand up" than "singing comic", a fact that I personally found to be a relief. The self-deprecating attitude and a great script warms the audience to Gilroy's quirky creation, and the songs themselves are idiomatically perfect, with well-placed wordplay and a few surprises along the way.
After musical act Beth Francis is tonight's comedy headliner; Abi Roberts.
Roberts takes to the stage to Robbie Williams' "Let Me Entertain You" with a high-octane karaoke performance, culminating in mock exhaustion, which provides the perfect segue into a slimming routine.
The set takes in routines on the Olympic opening ceremony (including attacks on Jessie J and Paul McCartney's performances); a rant on Loose Women; political subjects (a highlight being a brilliant routine on the similarities between the 80s and today); and a well-received Susan Boyle impression. In fact throughout the performance, Roberts breaks into short bursts of song, showing a hidden talent for singing.
Roberts' spot is fast paced, with very quick feed lines, hinting at a "greatest hits" medley approach to her limited stage time. She is entertaining throughout, and is at her very best when irate – specifically during the Loose Women and Paul McCartney rants. This variety performance ends with a Gospel tribute to her slimming efforts, and leaves everybody wanting more.
The night's comedy is brought to a close as Peddie comes back, favouring a "share" over a joke. A few anecdotes with embarrassing consequences are well received, as are the cheap puns he throws in to keep the lower-brow comedy fans onside. A final gambit on the extermination of chavs gets a great response at the middle-class Baltic gallery, and Peddie leaves the stage by introducing headline musical act Hattie Murdoch.
Shake Off The January Blues shows promise as the blueprint for a regular event, although I would like to see more acts, and a longer "support" slot in place of the 15-minute breaks, which lent a slightly disjointed feel to an otherwise pleasant night.