Five questions for Abi Roberts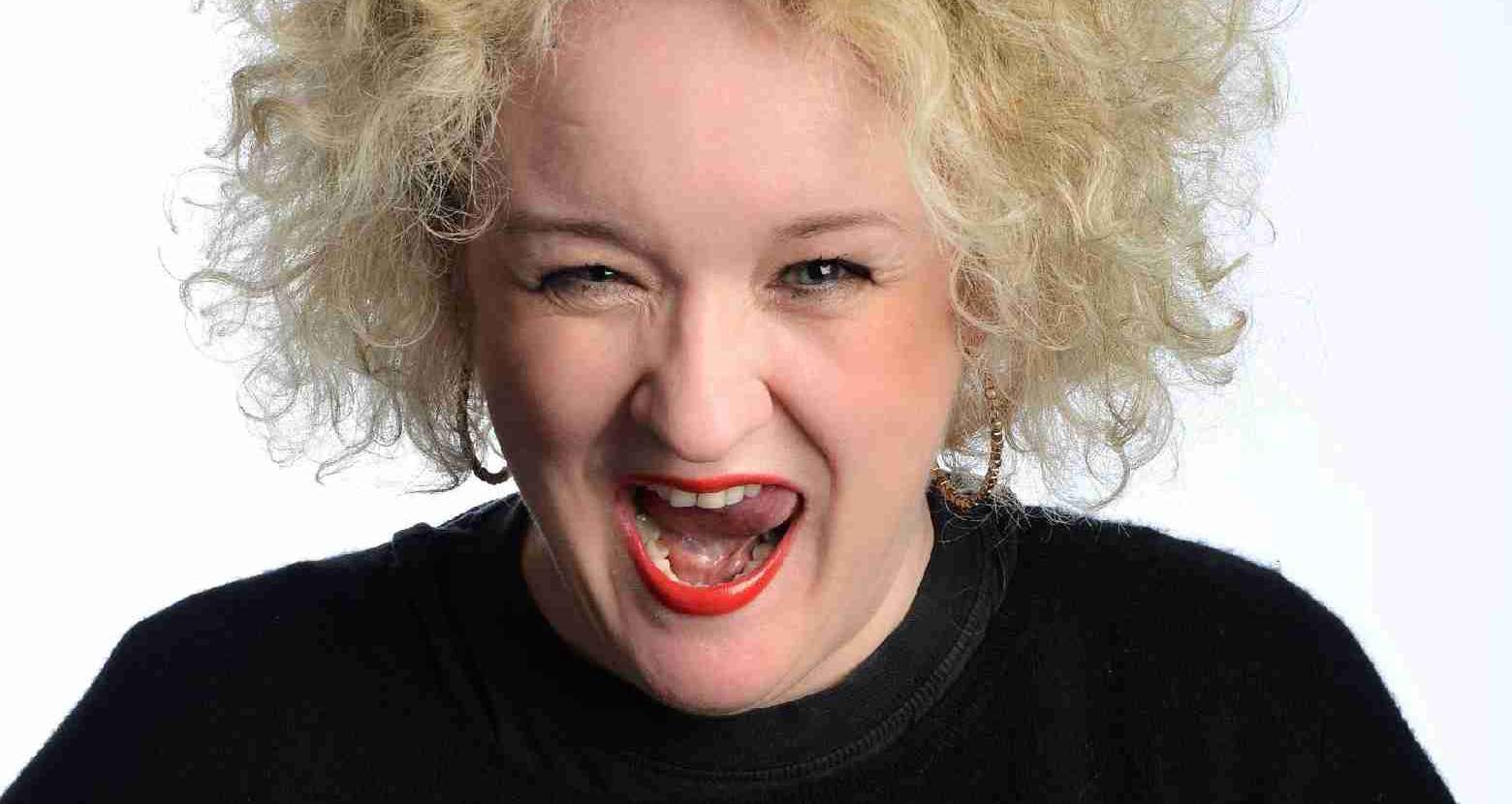 Abi Roberts and her big hair exploded onto the stand-up comedy scene in 2011, after a number of years as a musical and cabaret performer. Ahead of her four-date run of Musical CID at the Edinburgh Fringe, she answers five of our questions. 
Tell us about your show…
My Show is Musical CID and it's on at the Gilded Balloon Wine Bar for a limited run this year – last year I did two shows and I was exhausted at the end of the festival, so this year I'm doing my solo show as a full run and Musical CID as a limited run from 27-30 August.
Musical CID is in its third year at the Edinburgh Fringe and it's the show that delves into what the biggest names in comedy have in their record collections, their iPods, vinyl, cassette tapes and 8 tracks!
If you have ever wondered which famous comedian listens to Michael Jackson before a gig, or who had their first kiss to Kylie Minogue and you want to know what music turns which comedian on, then it's the show for you.
We ask each a guest 20 specific questions on music and every show is uniquely tailored and there's a rock 'n' roll finale that brings people back again and again! In essence, I sing a karaoke song with the guest at the end of their choosing.
Last year I had to memorise 25 songs word for word – one for each guest's choice – which ranged from Paul Abdul (Romesh Ranganathan), to Queen's Don't Stop Me Now (Al Murray)!
Last year, we had some pretty awesome guests – Al Murray, Romesh Ranganathan, Seann Walsh, Paul McCaffrey, Jo Caulfield, Luisa Omielan – and this year is no different… We have Matt Forde, Pippa Evans and JoJo Sutherland, plus we have a very special guest for the Saturday show we can't reveal at the moment!
If you weren't a stand-up what would you be and why?
I am not sure I could do anything else to be honest. I've been a singer so I guess the only other career I would have liked I've already done!
What's the best and worst thing about being you?
Good question. I have no idea. Ask my other half.
What do you get up to in Edinburgh when you're not on stage? 
Watching other shows – I've seen some great shows this year. It's very important to see your mates' shows. You learn things even from someone who is completely different in a comedic sense.
In the Loft Bar – though this year I got food poisoning quite early on and now I am suffering from Fringe Flu…so I have barely been out at all…mainly I have been sneezing and coughing.
Eating – I have spend a number of nights in the Mexican restaurant on Canongait – lovely Tex-Mex and very reasonably priced.
Describe your perfect Edinburgh Fringe…
This one.
Abi Roberts: Musical CID, Gilded Balloon Wine Bar, Edinburgh, 27-30 August, 8.15pm, £8/£7 concessions. Book tickets.