Preview: The Burning Duck Comedy Club with Phil Ellis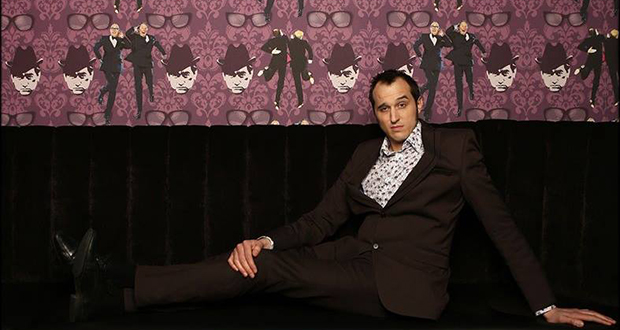 "North Manchester's most reliable comedian" is setting his sights on Yorkshire next month, as Phil Ellis headlines The Burning Duck Comedy Club in York.
The city's new alternative comedy night, held monthly at The Black Swan, will welcome the 2014 Edinburgh Comedy
 Awards
 Panel 
Prize winner on Tuesday 10 February 2015.
Ellis bagged last year's prestigious prize with his deranged kids' show Funz and Gamez, and now brings his unique, unhinged set to The Burning Duck.
Kicking things off will be Manchester comic and semi-professional bodybuilder Jayne Edwards. A prolific performer on the North West circuit, Edwards brings "an awkward charm and racy biological excerpts" (The Skinny) to the night.
Overseeing proceedings will be MC Jack Evans, touted by Manchester Wire as "quick witted, frenetic and prone to crippling boats of self-loathing", and "a master of crowd control."
Also appearing will be newcomer Tom Little, who last year reached the finals of the BBC New Comedy Award, and has been dubbed 'one to watch' by Burning Duck alumni and Gein's Family Giftshop member Kiri Pritchard-McLean.
Promoter Al Greaves said: "I'm
 very
 excited 
to 
have 
booked 
Phil 
Ellis 
to 
headline
 this 
month. I saw his show at the Edinburgh Fringe this year and it was probably my favourite!
"Jayne Edwards is also one of my favourite new acts, and I'm looking forwards to seeing Tom again, after I last saw him winning The Glang Show in Sheffield."
The Burning Duck Comedy Club, feat. Phil Ellis, The Black Swan, York, 10 February 2015, 8pm, £4 online/NUS, £5 on the door.