Frog and Bucket launches quiz night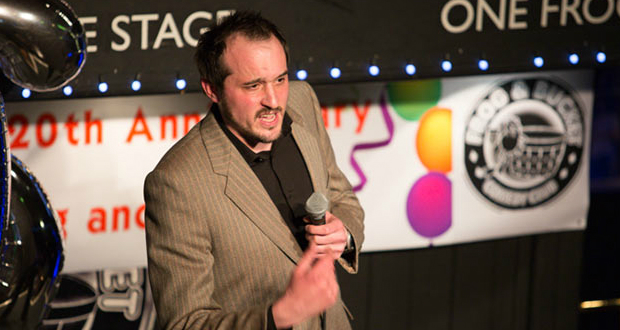 Manchester's longest running comedy club is to stage a monthly comedy pub quiz.
NQuiz will take place at The Frog and Bucket every second Sunday of the month.
The club's director Jessica Toomey came up with the idea in response to the massive popularity of television quiz shows stuffed full of comedians.
NQuiz writer Tom Short said: "Some of my earliest memories in comedy come from comedy panel and quiz shows; from 'Never Mind the Buzzcocks' and 'Have I Got News For You' to 'Bullseye' and 'Catchphrase'.
"With this love for quiz shows at the nation's heart I think it's only natural to have a quiz show in a comedy venue to show just how far we can push the genre and create something totally unique, engaging and most importantly hilarious! We think it is the best quiz in the country!"
Despite the renewed interest in the pub quiz in recent years, Toomey considers most to be "not well planned or executed with few prizes and a boring quiz master.
"We thought we could take the pub quiz to the next level using pro comics and offering a decent cash prize".
NQuiz splits the audience into teams posing them both general knowledge questions and multimedia rounds, which the pro comedian compere can riff off raising a giggle as well as a chance to test your brain power. There are also tongue in cheek rounds featuring such topics as 'top porn searches'.
Hosts so far have included Foster's Edinburgh award winning comedian Phil Ellis.
The next three NQuizzes will take place on Sunday 13 September, Sunday 11 October and Sunday 8 November at 8pm. Entry is £2.