Gigglebox Weekly #74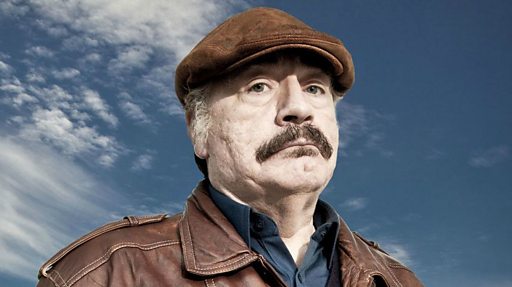 This Ian Wolf watches a PM, a wannabe MP, and gives a personal shout-out to the British Winter Special Olympics team.
Yes, Prime Minister
This sequel – re-make, or whatever you want to call it – of the classic 1980s satirical sitcom, began on digital channel G.O.L.D. last week. But having being informed that the second episode was better than the first, I thought it best to reserve judgment until after seeing 'em both.
These six new episodes of Yes, Prime Minister are set in Chequers, with PM Jim Hacker (David Haig) running a coalition government in the middle of a Euro crisis. He's still being "helped" by Sir Humphrey Appleby (Henry Goodman) and Bernard Woolley (Chris Larkin), – but Humphrey's idea of sorting everything out involves the creation of an oil pipeline built by the Islamic nation of Qumranistan (formerly Qumran) joining all the EU countries. The problem's that in order to strike the deal, Britain has to join the Euro…
The first episode appears to just set the ground for the forthcoming five, all of which appear to be set in a short period of time. In the second episode, Chequers entertains the Qumranistan foreign minister, when Hacker, with next to no information, has to make a speech for the minister. You know what you're getting when the opening line is, "Welcome our very welcome guest…welcome."
The series contains the same satirical digs as the original, though so far the institution that's been attacked the most over the course of the two episodes is the BBC, which Hacker insults and manipulates in order to get a live interview. Given the revised series was rejected by the BBC because they didn't make a pilot, it makes the attack even more vitriolic. Naughty boys.
Let's face it, though; this new series will always be in the shadow of the original. But on its own, this updated version has its moments – most of them in the form of long speeches from a certain Cabinet Secretary.
Bob Servant, Independent
Yes, Prime Minister's not the only political sitcom on telly at the moment. On BBC Four, there's a new series based on a comedy character who's already had success on radio…
If you've not seen Bob Servant, Independent, it's about a businessman from the Tayside coastal town of Broughty Ferry, who made his name after coming out victorious in the town's "Cheeseburger Wars." The story follows Bob's plans to stand in the local by-election as an independent candidate…
The opening episode started off well, but like Bob's campaign, it seemed to peter out towards the end. The best part of this episode saw Bob launch his campaign on local radio. During the interview and phone-in with the resident DJ (played by Greg McHugh), Bob manages to please one or two people with some on-the-spot ideas, but offends hundreds more in the process. His biggest 'controversy' comes with his plan to stop dog fouling in the local park by banning all dogs from it. If a dog does enter the park, he plans to shoot it. Bang.
There were some a few other highlights – like Bob's attempts to appeal to young voters at a primary school, but near the end – when he tries to sort out the mess he's caused – the show just seemed to fade.
The Last Leg
Having become something of a success during the Paralympics last year, Channel 4 has brought back this live chat show looking at the week's events – and trying to ask questions no-one else would.
Hosted by Adam Hills (disabled – one foot), and featuring contributions from Josh Widdicombe (not disabled) and sports journalist Alex Brooker (disabled – one leg, hand deformities), The Last Leg features interviews with guests (this week it's actor Idris Elba – not disabled), as well as topical discussion.
However, the main feature is the contributions from online, especially under the Twitter hashtag #IsItOk, where people are encouraged to ask more uncomfortable and difficult questions, without fear of judgement. In this case I would like to ask my own question: #IsItOk that the mentally disabled get so much less TV coverage than the physically disabled?
I ask this because I'm disabled myself, but my disability is Asperger's syndrome. It's something I have written about before but I'm willing to bring it up again; the only disabled people you ever see on TV are those who look different, whether it's in terms of their appearance (e.g. missing limbs) or whether have to use some form of equipment (e.g. artificial feet). If you're disabled but look perfectly normal – because the part of you that's been affected is your brain, like mine is – then you might as well forget getting any coverage.
Over the next few days the Winter Special Olympics, which are the games for the mentally disabled, will be held in South Korea. The amount of coverage being given to it is minimal. The British have got seven alpine skiers going to the games, but will we see their efforts on national television? I somehow doubt we will. I fear that the names Wayne McCarthy, Jane Andrews, Mikael Undrom, Elizabeth Allen, Luke Purdie, Clare Lines and Robert Holden will not be remembered, or even acknowledged by most people.
However, for what it does, The Last Leg seems to cover most things rather well. My main problem, other than what I have already mentioned, is that half-an-hour seems too short. A live show like this needs more airtime to get comfortable.