Andrew Lawrence defends 'ethnic comedian' outburst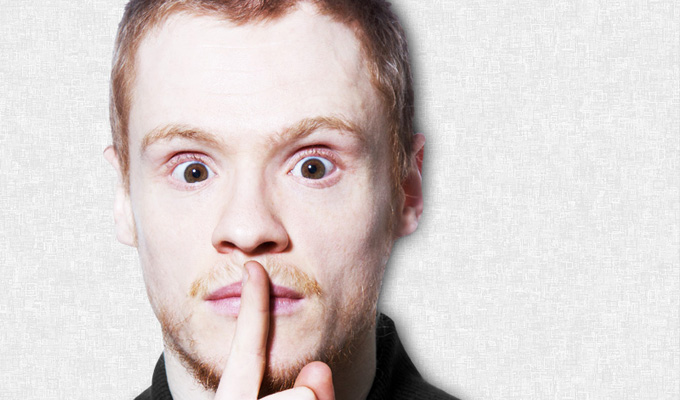 Andrew Lawrence has defended his comments about immigration and the 'surreal diversity targets' of the BBC in a new post on the social media website Facebook.
On Saturday Lawrence posted a lengthy article about 'out of touch, smug, superannuated, overpaid TV comics with their cosy lives in their west-London ivory towers taking a supercilious, moralising tone, pandering to the ever-creeping militant political correctness of the BBC with their frankly surreal diversity targets.'
He went on to chastise the 'moronic, liberal back-slapping on panel shows like Mock The Week where aging, balding, fat men, ethnic comedians and women-posing-as-comedians, sit congratulating themselves on how enlightened they are about the fact that UKIP are ridiculous and pathetic.'
The rant was part of a longer post on the social networking site about immigration and Nigel Farage's party, in which Lawrence took aim at 'hack, boring and lazy' comics who make jokes about UKIP.
READ: Our review of Lawrence's 2014 Fringe show, Reasons To Kill Yourself
Breaking his silence for the first time since Saturday, Lawrence wrote: 'The reason there are no right-leaning comics in this country is because whenever one has the balls to stand-up, they become the target of a witch-hunt. Where there should be balance, there is, terrifyingly, censorship.
Moving to clarify his 'women-posing-as-comedians' comment, Lawrence added: 'Because there is currently not a sufficiently large enough pool of female comedians with the requisite experience and ability to fill the quota, there are females who've been booked for these shows who are either poor comedians, not comedians at all, or aspiring female comedians that are still learning their craft, but have not yet reached a decent professional standard.
'These females I have described as "women-posing-as-comedians". The upshot of all that is that there are still many women coming across incredibly badly on panel shows, which is helping to perpetuate the myth that women aren't funny.'
Lawrence also added that, by 'ethnic comedian', he meant 'a comedian from a minority background who uses their own ethnicity as a foundation for the whole of their act, rather than looking at wider aspects of society and exploring outside of their own personal experience.'
Lawrence's outburst on Saturday has been widely criticised by his fellow stand-ups, though he did get the backing of Nigel Farage on Twitter.