Benji Waterstones wins Beat The Frog 2014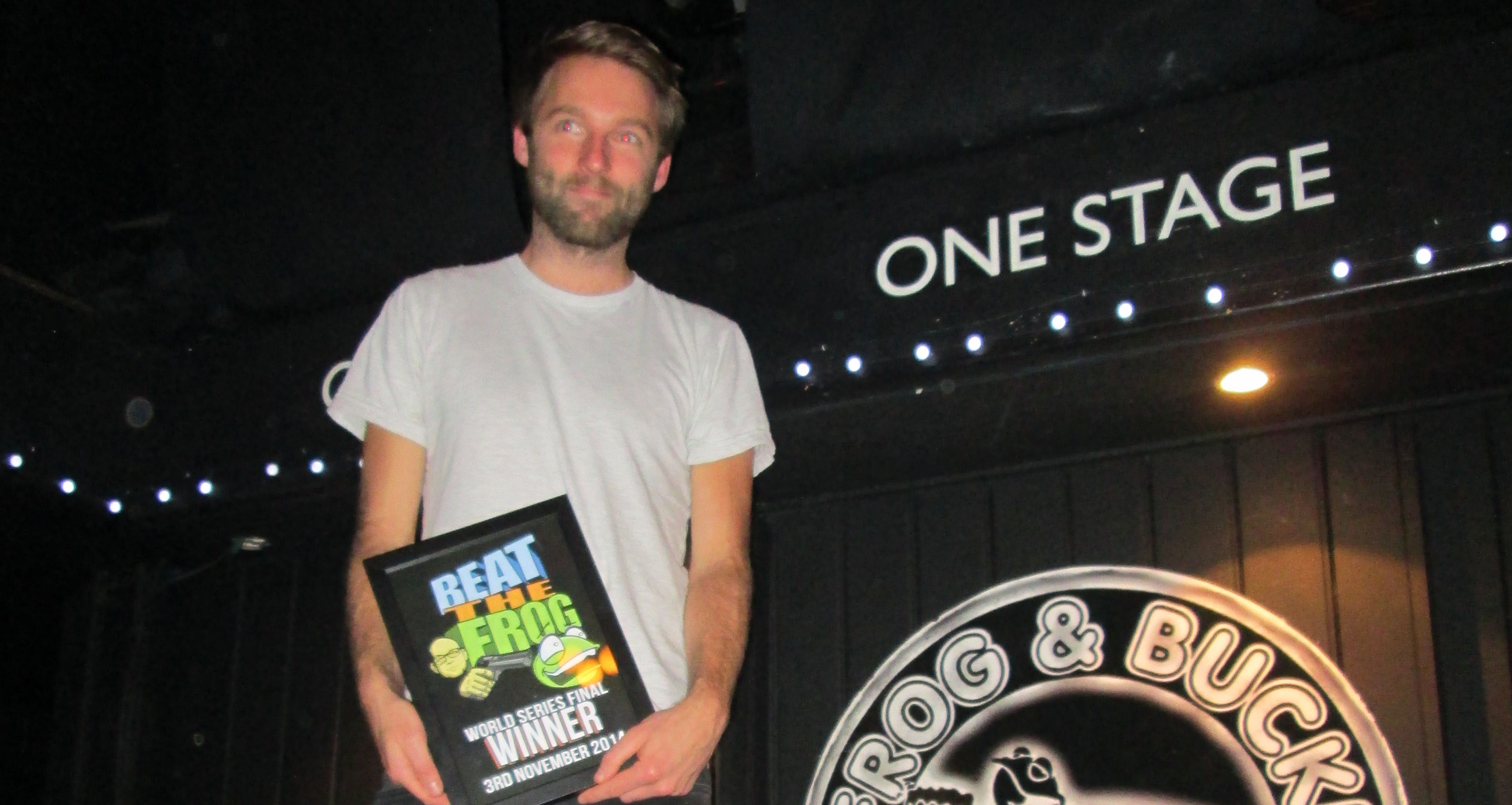 Stand-up Benji Waterstones, a trainee psychiatrist from Northumberland, has won the 2014 Beat The Frog World Series.

Waterstones was awarded a £250 cash prize plus a booked paid weekend at the Manchester Frog and Bucket at some point next year.
Mateusz Jurczynski took second place and Red Redmond, Tom Little and Lewis Whiteside all taking 3rd place. Clayton Jones just missed out by 2 votes.
Dan Nightingale, who created the format of Beat the Frog 13 years ago when he worked at The Frog and Bucket,  hosted the anticipated show, while last year's winner Panella Mellor returned to headline and present the winner with their prize.
This year saw the Frog and Bucket celebrate 20 years and is the longest running comedy club outside of London. Previous World Series winners have included Panella Mellor, Jay Hampson, Pete Otway, Tom Goodliffe, Sam Gore, Vince Atta and Carl Hutchinson.