Jack Carroll lands Radio 4 sitcom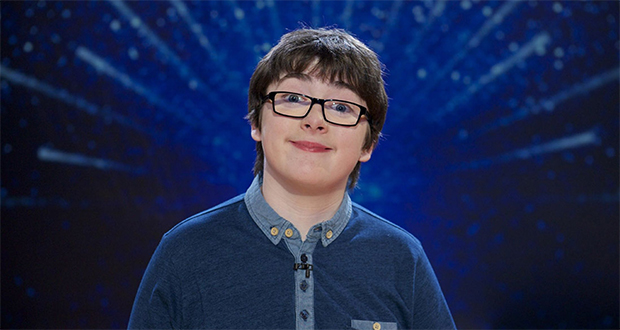 Teenage comic Jack Carroll is to star in his own sitcom for Radio 4.
Semi-autobiographical sitcom Careless follows the fortunes of cerebral palsy suffer and wannabe comedian Jack, who finds success after appearing on a TV talent show. However, things take a difficult turn for Jack following his rise to stardom, as his mother grows tired of him, and employs a carer to look after him.
Carroll, who got his break on Britain's Got Talent, recorded a pilot episode last week, along with Diane Morgan and Peter Slater. Shameless's Jack Deam and newcomer Liam Bairstow, who has Down's Syndrome, will also appear in the pilot.
Producer-director Justine Potter told Chortle: "It's an odd couple relationship. Both of them sabotage each other's lives and cause each other chaos but at the heart of it, they adore each other and couldn't be without each other really."
The series will be made up of six half-hour episodes, though according to Potter; "we want to do a single first, rather than crack on with the series straight off because there will be quite a lot of improvisation around the script, we plan to play around with it".
Careless marks Carroll's first lead role, though since his appearance on Britain's Got Talent he has landed roles in Sky 1's Trollied, and David Walliams' Big School.
Produced by Savvy Productions, the semi-improvised show will be written by David Isaac, whose previous work includes Not Going Out and My Family, alongside Carroll and Jason Wingard.
The team previously worked together on the short film Going To Mecca, in which Carroll and Aqib Khan starred as half-brothers who travel to Blackpool to scatter their father's ashes.
"'David had known Jack for a while," Potter said. "And after Going to Mecca we just felt there was something in the dynamic there, so we cooked up something we thought would work for Radio 4."