John Bishop to release new DVD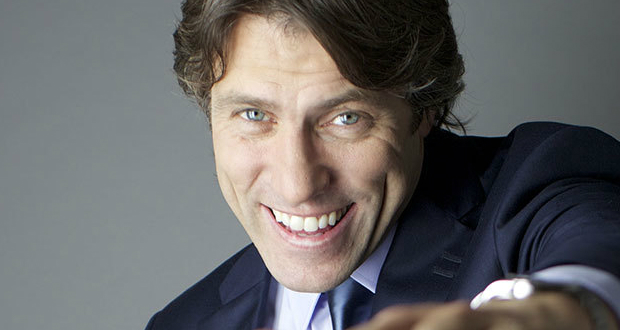 John Bishop is to release his latest show Supersonic on DVD this month.
Following a sell-out 40 date arena tour, Bishop recorded the 75 minute show specially for DVD at London's iconic Royal Albert Hall.
The show will be released on DVD and Blu Ray on 16 November, and is available to pre-order now from the BBC's online store.
In Supersonic, Bishop taps into his latest life challenges; his excitement in a shower on his first ever business class flight, dealing with male middle age distractions and re-enacting his 1980's chat-up lines.
Football is still high on the agenda with an appearance from Gary Lineker and a live on-stage penalty shootout performance with Jamie Redknapp.
Extras will include behind-the-scenes outtakes plus a Q&A session with fans.
Bishop said: "Stand-up is the reason my career is what it is today and I've had time to reflect on that this past year. I love the immediacy of stand-up and I feel a real closeness to my audience whilst on stage, I love nothing more than giving them a laugh!"