Josh coming to BBC Three this November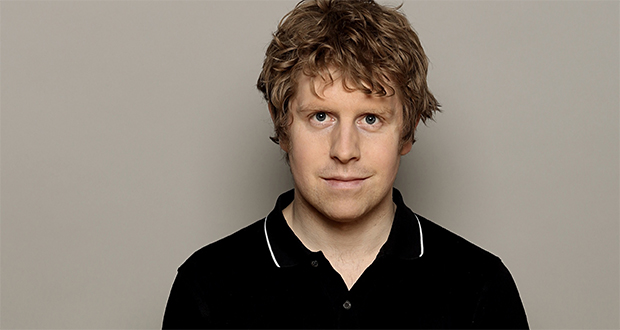 Josh, the new sitcom written by Josh Widdicombe and Tom Craine, is to air later this year, the BBC have announced.
The six part series, produced by BBC Comedy and directed by David Schneider (I'm Alan Partridge and The Day Today), will come to BBC Three this November.
After a pilot for the show aired as part of the BBC's Comedy Feed initiative last year, the series sees the return of Josh, his flatmates Kate (Beattie Edmondson) and Owen (Elis James), and their relentlessly annoying landlord Geoff (Jack Dee).
Frustrated, single and reliably grumpy, Josh feels completely stuck in his life with Kate and Owen, and as the series progresses, things only go from bad to worse. From a disastrous pool party, via public humiliation at his own birthday, to being toyed with by his high school crush, this baby-faced Victor Meldrew routinely fails to be left alone to find the quiet life he craves.
Meanwhile, Josh's flatmate – and childhood best friend – Kate finds life equally difficult. An enforced holiday to Clacton-on-Sea reveals a rather unpleasant competitive streak, and a disastrous date leads Kate to discover a hugely embarrassing reputation she gained at university.
Owen, however, continues to drift along happy as Larry. He is a bundle of charm, with a never-ending fountain of anecdotes about nights spent with minor celebrities, from meeting Tasmin Archer in fancy dress to watching Shaggy wee in a pool. But as different as they are, they all feel equally tormented by their strange, fusty landlord Geoff, as he inflicts himself upon their lives at every turn. Geoff is a man of many ideas and all of them are bad.
The cast will be joined by numerous guest stars, including Jennifer Saunders, Romesh Ranganathan, James Acaster and The Chuckle Brothers.