New alternative comedy night launches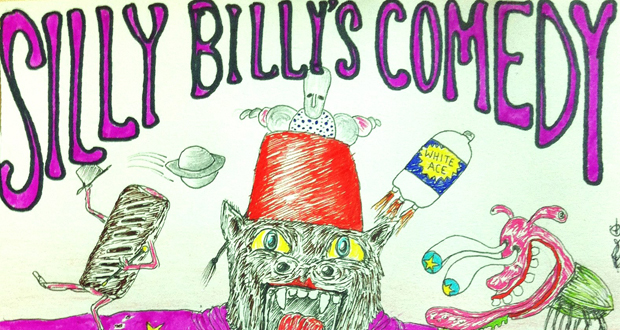 A comedy night modelled on Vic Reeves' Big Night Out is launching in Newcastle next month.
Silly Billy's is the North East's first night dedicated to alternative stand-up, following the tradition of "great weird comedy nights" including Reeves' cult variety show.
The first show will take place at The Cumberland Arms in Byker on Thursday 10 October.
Silly Billy's aims to "reject everything that came before it, to rip it up and start again and for it to be a platform for acts to take risks with no inhibitions", according to organiser Jack Gardner.
And Gardner says he wants the night to act as an antidote to comedy that mocks the weak.
He said: "The reason this night was set up was to continue the growing antidote to stand-up that mocks the weak or belittles the audience in creating nights that celebrates the weird and wonderful.
"We hope to create a little bubble where acts can feel free to take risks with no inhibitions and try stuff they wouldn't normally do in the main comedy clubs.
"The stand-up element is only one side of it; also, we hope to have recurring strange characters, weird 'happenings', surprises, a one man house band and competitions."
Gardner also wants people to bring their art, comics or fanzines to sell at the gig, but understands "it is 2013."
John Scott, Richard Todd, Si Buglass, Sean Turner and Fernando will play the opening night.
Tickets are £3 – or free if you have pink or green hair.
Silly Billy's begins at the Cumberland Arms, Newcastle, on Thursday 10 October. Click to join the Facebook event.