Phoenix Nights Live breaks fundraising record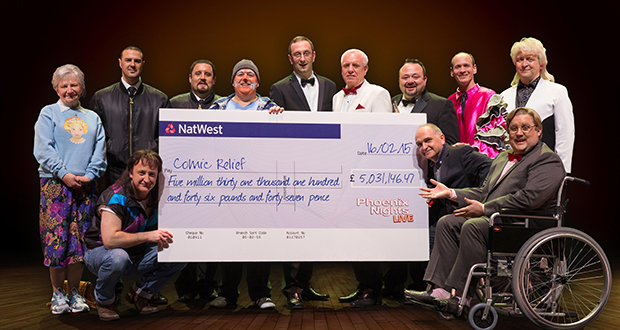 Peter Kay's Phoenix Nights Live has raised over five million pounds for Comic Relief.
The show, which took over Manchester Arena last month, drummed up £5,031,146.47 – the most money raised by a live comedy show in history.
All profits from the 196,000 tickets and sixteen sold-out shows will go to the UK-based charity, as Kay and the cast of the award-winning comedy series donated their time for free.
The run was struck by calamity when Ted Robbins collapsed onstage during its opening night. He is expected to make a full recovery.
Founded in 1985 by the writer Richard Curtis and comedian Lenny Henry, Red Nose Day returns tomorrow night for its fifteenth outing.