Russell Howard's Barnard Castle show sells out in less than a minute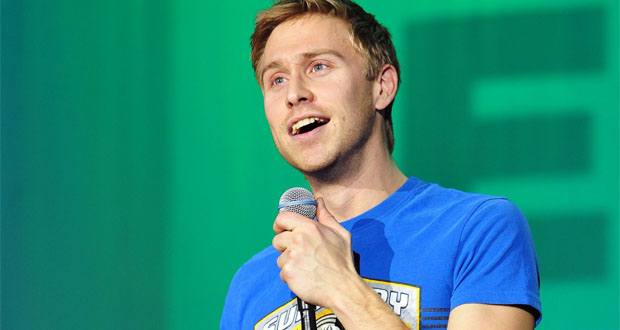 Russell Howard's work-in-progress show in Barnard Castle has sold out – less than a minute after tickets went on sale.
Tickets for Howard's Witham Hall show on Saturday 9 November were available to buy from 10am today online via Funny Way To Be Comedy Club's website.
But at just £10 a ticket, fans jumped on the opportunity to catch the TV star in an intimate setting weeks before Howard embarks on his Wonderbox arena tour.
Organiser Peter Dixon, of Funny Way To Be, said: "There has been an incredible amount of interest in the show since we announced it to our subscribers on Friday morning.
"We were very keen to let the local people of Teesdale and comedy fans in the North East know about the show and have put up posters around the area, despite knowing the show would sell out very quickly.
"I'm delighted to say a lot of people who have purchased tickets on-line are from the Teesdale area and in the North East.
"We are thrilled to be bringing such top level performers to the area."
On Howard's 2011 tour he played two sold-out shows at the 11,000 capacity Metro Radio Arena in Newcastle.
The arena can hold the entire population of Barnard Castle twofold.
"The fact that a few weeks after he tries out his tour material with us Russell will be selling out venues like the Newcastle Metro Arena, The London 02 and The Royal Albert Hall is incredibly exciting," Dixon said.
"It really puts the rural town of Barnard Castle firmly on the comedy map."
Howard joins a host of big names coming to Funny Way To Be in the coming months, including Hebburn stars Chris Ramsey and Jason Cook.