Sarah Millican goes Live At The Apollo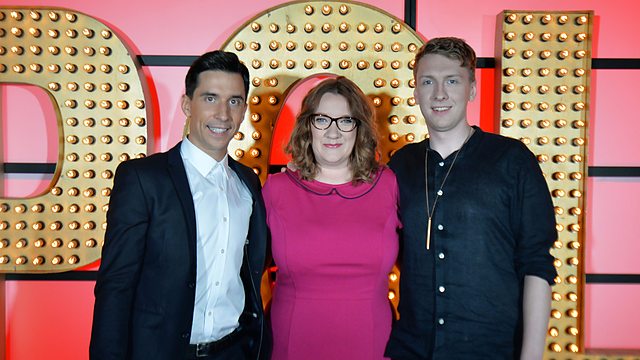 Sarah Millican is to kick off the new series of Live At The Apollo tomorrow night when she hosts the BBC stand-up show. Millican, who is in Newcastle today to sign copies of her new Home Bird DVD, will be joined by Joe Lycett and Russell Kane. 10.35pm, BBC One.
After the town's statue of Eric Morecambe was damaged last month, a new campaign has been launched in Morecambe to honour comedy legends Morecambe and Wise. A project is underway to raise £50,000 for a life-size bronze plaque of the beloved TV comedy duo, along with a Walk Of Fame. Anyone interested in finding out more – or donating – should contact project co-ordinator Jim Cadman at [email protected]
Stand-up Lee Ridley – a.k.a. Lost Voice Guy – has reached the final of the BBC New Comedy Awards 2014.
Tim Key, Marcus Brigstocke, Milton Jones and Rob Brydon are among those shortlisted for BBC Audio Drama Awards. The finalists will be announced on 6 January, before the winners are unveiled at the awards on 1 February.
The final Giggle Beats Comedy Quiz will be held at The Stand Comedy Club in Newcastle on Sunday 7 December. The show, compered by Lee Kyle and headlined by a mystery guest, will start at 5pm. Tickets are £3, available on the door.