Seymour Mace set for Soho Theatre run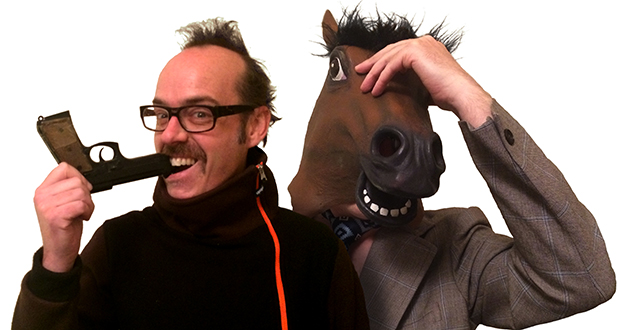 Newcastle comic Seymour Mace is to take his Foster's Edinburgh Comedy Award nominated show Niche as Fuck to London's Soho Theatre next year.
The show, which enjoyed a sell-out run at The Stand during this year's Edinburgh Festival, will run for twelve nights between 5 – 16 January 2016.
Mace said: "I came up with this show in between bouts of depression and despair and various other 'd' words that probably include denial. On the surface it's a super silly show full of mad games, crazy puppets and ridiculous journeys into my mixed up mind but at its heart, which is a big one, it's the tale of a lost little boy trying to understand the complexities of the grown up world he's been forced to join.
"Full of rage and pathos and the deep sadness of a heart that's forgotten how to love and be loved. Tragedy and comedy come together in a show that, despite it's dark side, will lift you up and leave you feeling like the world is a wonderful place if you just point at it and laugh…..oh, and it's got a horse with a clown's head in it too."
For tickets visit sohotheatre.com.