The Last Leg goes down under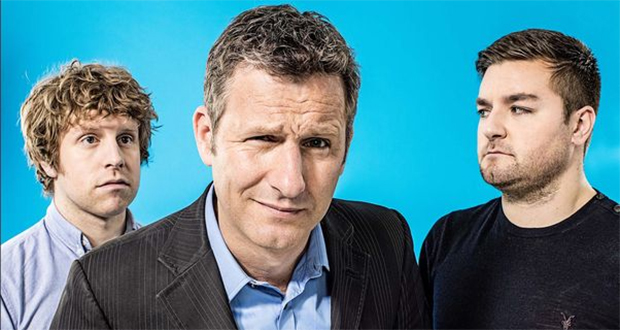 Channel 4 have commissioned a new travel series featuring the stars of The Last Leg.
The new two part series will see Adam Hills leave behind the comfortable studio and return to his native Australia to road trip through the Outback with co-presenters Alex Brooker and Josh Widdicome.
Guided through their adventures by Amar Latif, a thrill-seeking Scottish travel agent who also happens to be blind, the trio will face a difficult and dangerous road trip across the harsh antipodean terrain.
Uncovering the other side of Australia, a nation with a steadfast optimism and a dark underbelly, the programme promises to deliver "an exciting, poignant and most of all, richly comedic journey".
Adam Hills said: "I'm not saying they were nervous travellers, but when Alex checked under the toilet seats at Sydney Airport, I knew we were in for an interesting trip. When Josh arrived with two suitcases, one for his clothes and another for his pillow, I wasn't sure how long he would last.
"In the end, I saw a side of Australia I've never never come across, while Josh and Alex saw parts of me they wish they could forget."
Josh Widdicombe added: "I am delighted that Channel 4 gave me the opportunity to confirm my suspicions that Australia is nowhere near as good as the UK"
Alex Brooker said: "I've always wanted to go to Australia to have barbecues, visit Ramsay Street and drink Fosters on Bondi Beach. Just been there and did absolutely none of those things. Instead it was 3 weeks of swatting flies away from my face and checking under toilet seats for spiders and snakes.
"You know you're in the wrong place when you can't even relax on the toilet. I'm not happy."
The series has already been filmed, but no details have yet been released as to when it will air. The new series of The Last Leg will begin in February next year.