Uncle renewed for third series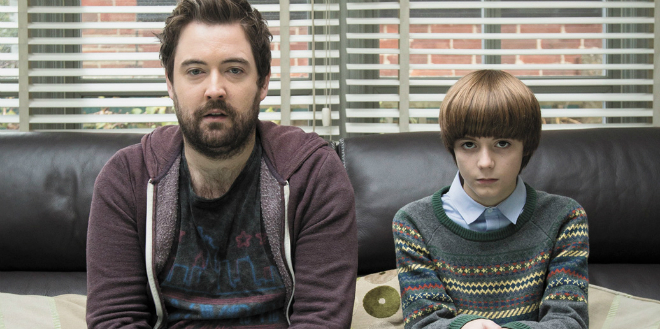 Uncle, the comedy drama starring Nick Helm, is to return to BBC Three for a third outing.
The new series is expected to air next year.
The sitcom follows the growing relationship between down-on-his-luck musician Andy and his pernickety nephew Errol, whose mother is trying to get her own life back on track following addiction and relationship breakdown.
Following the announcement that all BBC Three programmes will now move online, Uncle will initially be available only on BBC iPlayer, with a late-night run expected on BBC One at a later date.
Helm said: "Uncle is more than a show about an unconventional family unit. The whole production is like a family, from Russell on sound and Terry on Rocky Road duties, to Ali producing and keeping everything ticking like clockwork, Oli and Lilah who write and direct the show and music videos, and Daisy and Elliot who, whilst playing my fake TV family, end up substituting my actual family for seven weeks a year.
"I'm really looking forward to seeing what the new series has got in store and getting the 'family' back together again."
Shane Allen, BBC Controller, Comedy Commissioning, adds: "Great to welcome back TV's unlikeliest double-act for another blend of the funny and the poignant."
Producer Alison MacPhail from Baby Cow Productions says: "We're thrilled to be working with [writers] Oliver Refson and Lilah Vandenburgh again, and very much look forward to our next family outing with Nick Helm, Daisy Haggard and Elliot Speller-Gillott. It really is as much fun as it looks working on this show, and we are delighted to have a third series commissioned."