Latitude review: Mike Wozniak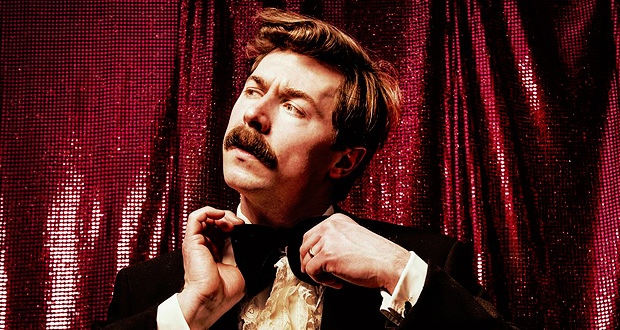 Framed by the glitzy curtains of Latitude Festival's Cabaret Tent, Mike Wozniak is getting the show-business ball officially rolling.
He's not particularly suited to the Cabaret area, he notes, nor has he any particular fondness for festivals; as far as he's concerned, his set will be an easily discernible highlight, as we'll all be riddled with the squits very shortly anyway.
Hopefully, his latter prediction won't manifest itself, but his set is a wonderful opener to the festival's comedy offerings.
Slightly unsure of how to play such an arena, Wozniak allows the audience a choice; personal horror or a series of facts. As a result, we're delivered a set which marries his trademark schtick – a mixture of bewildered everyman and oddball surrealism – with an endearing, plummy charm.
Wozniak's neatly recounted, and occasionally blood-thirsty tales of domestic strain lend a wonderfully warm and refreshing take on mother-in-law woes, while his desperate efforts to return a lost cat allow is farcical storytelling at its best.
He may be out of his comfort zone, and the first set on a Friday morning is never going to be the easiest slot to navigate, but Wozniak's careworn, Basil Fawlty meets Howard Moon slant on the difficulties of life make light work of the early morning crowd.
Date of live review: Friday 18 July @ Henham Park, Suffolk.