Review: Sod The Tories (And Have A Nice Week) – Newcastle Stand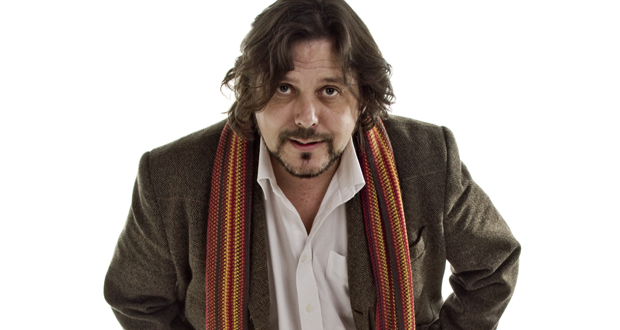 Sod the Tories, the topical panel show which debuted at the Newcastle Stand last month, returned on Monday in a tighter, more confident form.
Host John Scott opens the show with a brief, punchy routine, before introducing this month's comedians: Vladimir McTavish, Seymour Mace, Tony Jameson, and John Whale, who perch themselves on stools, armed with notebooks.
May's inaugural show was enjoyable enough, but Sod the Tories is certainly developing into a more convincing and confident format. The laugh rate this month is higher, with minor quibbles exorcised.
A series of cancellations meant that the 'Ask the Activist' slot was left to character act Jerry Bucham and his blue guitar. Bucham's tenure was more fun – and less problematic – than May's version, and his quick-witted banter with Scott, rehearsed or not, was a highlight of this month's show.
A guy called Stuart keeps the inconsequential scores, serving as a handy structural device. He also bounds up on stage to deliver a couple of raps. The Lovely Samantha he ain't, but it's entertaining punctuation.
Although it might not be highly recommended for those of Tory disposition (sod them anyway), it's certainly not party political. Mr Miliband and the Lib Dems do not come out unscathed, nor do UKIP supporters – but they probably wouldn't realise.
Sod the Tories is a welcome haven from the far-right nonsense that pollutes our social networks and work canteens (there's always strident Daily Mail reader, isn't there?).
It's a promising show that keeps up the pace, with a good variety of stand-up, satire and, er, rap.
Sod the Tories (And Have A Nice Week) is next at the Newcastle Stand on Monday 29 July.