10 North East comics you need to see at the 2015 Edinburgh Fringe
The Fringe is lovely, isn't it? People from all around the globe descending on the historic city, bringing culture and worldly wonders galore. Still though, there's no place like home. If you're a Geordie, a Mackem, a Smoggy, or any other variety of North-Eastern beast in Edinburgh, pining for a taste of God's Country, here's a gaggle of outstanding local talent to sate you. Brown Ale and chicken parmo not included.
David Callaghan: No Momentum
The first solo show from David Callaghan (BBC New Comedy Awards 2012 and 2013). As heard on BBC Radio's Jesting About. David Callaghan: No Momentum is a show about helplessness, being rudderless in a world of career goals. Pondering the question 'What if you go for it, follow your dreams, and it just doesn't happen?'. This is a show about falling short, about not being good enough, about being crushed by the relentless disappointment that is life, but with some great jokes. A happy show about sadness.
Laughing Horse @ The Free Sisters (Venue 272)
Aug 6-23, 25-30, 11:15
Patrick Monahan: The Disco Years
The Festival's family favourite funny man and occasional disco dancer returns with a brand new stand-up show!
Gilded Balloon (Venue 14) ​
Aug 5-16, 18-30, 20:15
Newcastle Brown Male
One Geordie specialising in current affairs. A cutting edge insight into free speech? Do we have free speech? Do we need free speech? Do we deserve free speech? Not if social media is anything to go by, you banal bastards. His jokes about society are as revolutionary as Russell Brand's opinion on Kim Kardashian's ass. His jokes about being brown are tired in all honesty. You'll laugh, you'll learn, heck you might even orgasm. You won't orgasm. That would be irrefutably insane. But now I guess you'll definitely come?
Laughing Horse @ The Counting House (Venue 170)
Aug 10, 13-14, 17, 29, 11:45
Matt Reed – Stalked
Matt is a comic, and like many comics he was excruciatingly lonely… until five years ago, when he met the girl of his dreams, fell in love, and experienced four years of absolute hell. Love hurts, but being catfished will tear your heart out. This is the story about how his life got flipped, turned upside down, and he'd like to take a minute – just sit right there – to tell you about the time he was stalked. Packed with jokes, Stalked provides a fascinating insight into the dark world of catfishing.
Just the Tonic at The Mash House (Venue 288)
Aug 6-17, 19-30, 21:40
Seymour Mace: Niche as F*ck!
Seymour Mace Niche as F*ck! Here's my hundred words, well ninety one now, make that eighty seven, bugger! Eighty three! Eighty! Phew, shit! Seventy nine! Eight! Seventy two! Space, ninja, chicken, skellington, gravy, frog, fruit, super, fantastic, circus, strange, journey, monster, mystery, ghost, caravan, clown, death, electric, chaos, potato, balloon, nipple, elephant, chocolate, beans, fudge, laser, dimensional, fart, rocket, jam, hen-like, crazy, golf, juggernaut, sausage, farmyard, toast, Elvis, werewolf, slurp, egg box, emotion, tit-box, wagon, pirates, shitpants, dead dog, fatty, plop, plop, cheesecake, birthday murder…niche as f*ck!
The Stand Comedy Club 2 (Venue 5b)
Aug 6-16, 18-30, 14:30
Gavin Webster: The Sexist's Sexist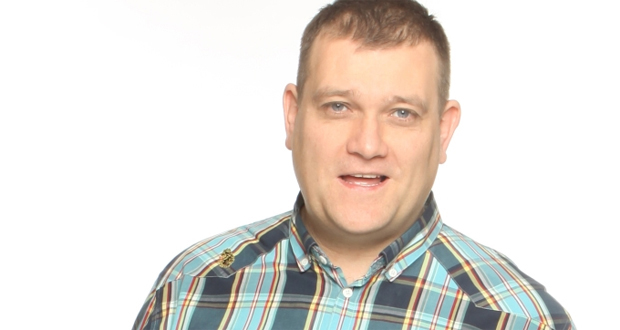 On Christmas Eve last year Gavin Webster had his finest hour. He was told that he had been awarded UK Comedian's Comedian for 2014. It was a major shock because most comedy critics have written words to the effect that he's hopeless and should pack it in. So in tribute to that wonderful unexpected moment Webster will bestow himself loads of unlikely but self-indulgent awards including ones he doesn't necessarily want.
The Stand Comedy Club 2 (Venue 5b)
Aug 6-16, 18-30, 19:10
Lost Voice Guy: Disability for Dunces
Can you really not talk? Have you considered an exorcism? Are you just in it for the parking? Have you ever tried talking just to see what happens? How do you have sex? Seriously, can you not talk at all? These are just a few of the bizarre questions that BBC Comedy Award winner Lost Voice Guy gets asked on a regular basis. Now he's decided to answer them all for you in his new show. Think of it as being like a disabled FAQ for stupid people.
The Stand Comedy Club 5 & 6 (Venue 319)
Aug 5, 7-9, 11-16, 18-23, 25-30, 13:15
Branson, Dobson & Pattison: Sonny Delight
Join Hal Branson, Sammy Dobson and Lauren Pattison as they present to you a triple helping of comedy, from three of the brightest North East comedy talents.
Opium (Venue 96)
Aug 8-29, except Tuesdays, 18:45
John Scott Presents Dissent
Dissent: noun, def. The holding or expressing of opinions at variance with those commonly or officially held.
The Stand Comedy Club 2 (Venue 5b)
Aug 6-16, 18-30, 16:50
Fernando – Carry On Campervan
Join Fernando in the back of his Honda Acty Romahome for a surreal show that you'll not forget in a hurry. Get ready to be taken on the ride of a lifetime without even leaving the venue car park.
Sweet Grassmarket (Venue 18)
Aug 29-30, 19:00