5 shows to keep the kids quiet at the 2015 Edinburgh Fringe
Kids eh? Can't leave 'em in the car, can't take 'em to see Burt Lancaster Pierced My Hymen (When I Was 11) . If you're carting the nippers up to Edinburgh this year, fear not. There's a growing market for kids' shows, and the Fringe has all sorts of things on offer to keep them entertained. Whether that means giant bubbles, storytelling or something that will tickle the grown ups as much as the little ones, here are our top picks for family-friendly fun.
Game On
Returning to the Edinburgh Fringe after a sold-out season in 2014. Direct from Australia, Game On examines the gaming world and one man's struggle after being sucked into Game Land. This is laugh so hard snot comes out stuff.
Laughing Horse @ The Free Sisters (Venue 272) ​
Aug 4-9, 11-16, 18-23, 25-30, 13:30
Flossy and Boo's Curiosity Shop
Flossy and Boo have run away from the circus to set up their very own travelling Curiosity Shop, traversing the globe and collecting stories, songs and trinkets for their little cart. See their amazing (and rather unbelievable) tales! Hear the extraordinarily well-crafted and never-at-all-silly songs! Behold the extraordinary characters they have met along the way! With live original music, physical theatre and comedy, Flossy and Boo's Curiosity Shop is an interactive theatre show. There is something for everyone in Flossy and Boo's rather peculiar world! Roll up, roll up! Step inside!
Bedlam Theatre (Venue 49)
Aug 5-16, 13:30
Funz and Gamez Tooz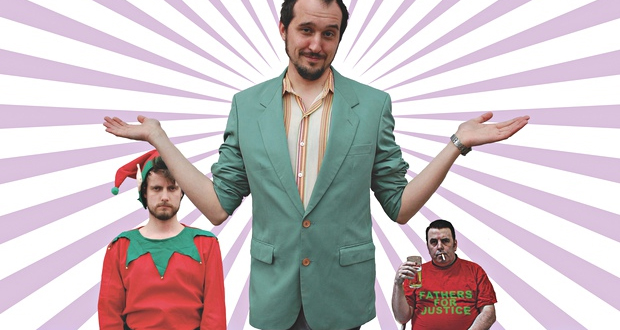 Phil Ellis returns with a brand new hour of family fun and a new, much better girlfriend. He's joined by all the gang: Bonzo the Dog, Jim the Elf, but not Uncle Mick because he's dead. His brother, Uncle Rick, fills that void. Winning the Foster's Edinburgh Comedy Panel Prize, FAGZ was the undisputed anarchic cult hit of 2014.
Assembly George Square Gardens (Venue 3)
Aug 6-24, 26-31, 15:20
The Kagools
Physical comedy, sketch and film combine to transport you into the weird and weatherproofed world of The Kagools. Enchanting, high-energy fun for all the family. They're cute, they're mute, they're an absolute hoot!
Just the Tonic at The Mash House (Venue 288)
Aug 6-17, 19-30, 15:20
Morgan & West's Utterly Spiffing Spectacular Magic Show for Kids (and Childish Grown-ups!)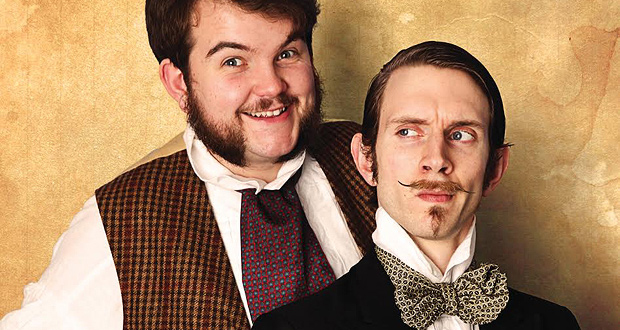 Time-traveling Victorian magic duo Morgan & West unload another boxful of bafflement and impossibility. Witness a mountain of mysterious magic, a hatful of hyper-reality, and, of course, a truck-full of tricks and tea. Mixing brain busting illusion and good old fashioned tom-foolery, Morgan & West present a show for all the family, where magic and silliness abound!
Underbelly Med Quad (Venue 302)
Aug 5-23, 25-31, 14:15