10 minutes with…Marcel Lucont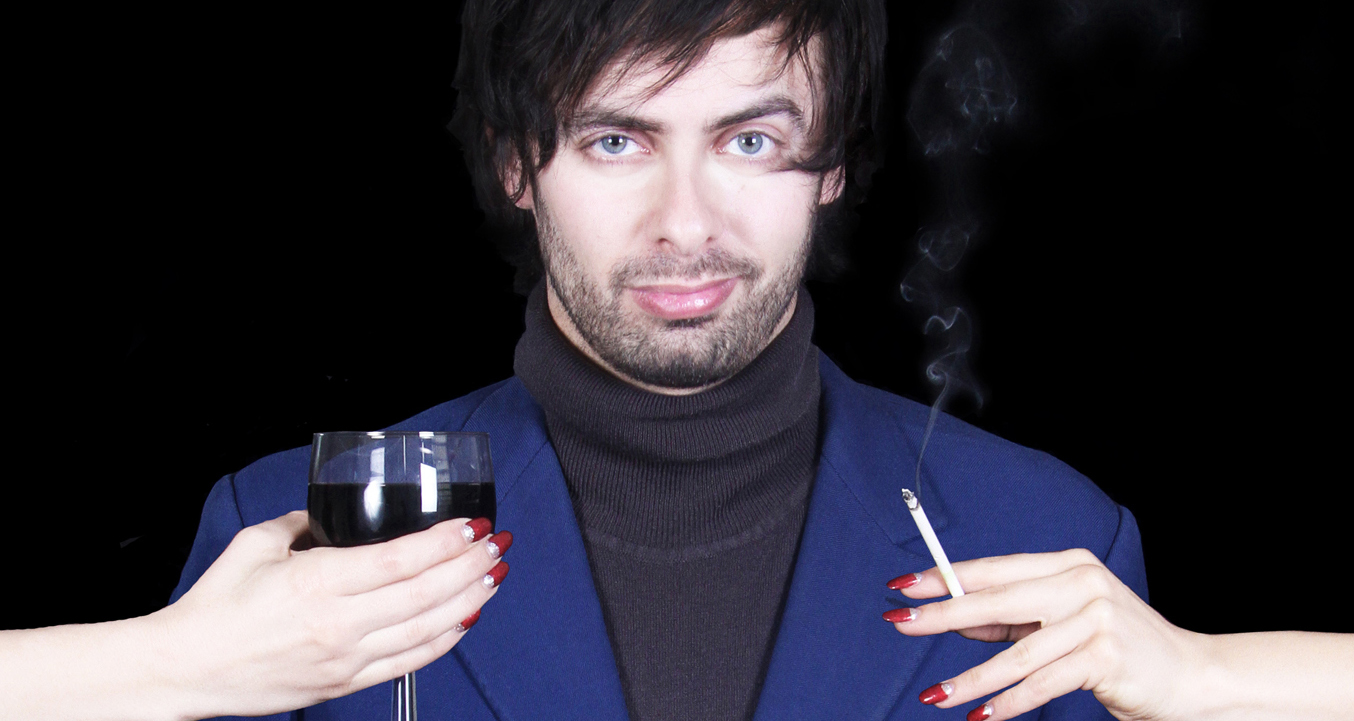 French lothario Marcel Lucont has a big summer ahead of him, with an exciting new show at the Edinburgh Fringe and a drop-in appearance at this year's Latitude Festival. But how will Marcel cope with the dégoûtant (= disgusting) British weather? Will the devastatingly smooth Frenchman be camping? Has he got his wellies sorted? Andrew asks the big questions.
AD: Hi Marcel. ASL?
ML: Is this a British sex term I have not yet discovered?
AD: Describe yourself in three words.
ML: Flâneur, raconteur, bon-viveur.
AD: You've written a book called What We French Think Of You British… And Where You Are Going Wrong. What's so good about France anyway?
ML: Really? We are going to do this? OK… Bountiful wine regions, the weather to sustain them, a health service very much intact, nude beaches, trains that are not afraid of leaves, a lifestyle not based on workoholism. Shall I continue? Also, France is shaped like a star, not a witch.
AD: Tell us something we might not know about France…
ML: We have 100 different words for disdain.
AD: You're always seen with a glass in your hand on stage. Is there actual wine in there or is it a stage trick?
ML: You have evidently never seen me at a post-midnight show at the Edinburgh Fringe…
AD: You're playing Latitude this summer, but you don't look like much of a camper to me. Are you pitching up?
ML: I shall be doing it correctly – not sleeping. You may find me in your tent but I shall be gone by morning.
AD: What's your favourite festival story?
ML: What happens up a tree stays up a tree.

AD: Your new Edinburgh show, Marcel Lucont A La Carte, sounds interesting. Could you tell our readers a bit about the format? Is it improv, or routines put in a tumble dryer?
ML: This show is the ultimate bespoke Fringe experience. One must bid for me, and the highest bidder each day will be sent a menu, from which they can choose from classic and new routines to create their perfect Marcel hour. I will then perform this at a time and location of their choosing. The following day I will post my review of the audience.

AD: You've done quite a bit of telly in the past few years; what can you tell us about your role on Set List and Live At The Electric? It's just stand-up, right?
ML: With me it is never "just stand-up" – Set List, with its freeform nature, will display an insight into my quick wit and wild imagination, and Live At The Electric offers a rich mélange of my many facets – and world-class sex poetry.
AD: If you had your own chat show, who would be your ideal guests?
ML: I have hosted my own chat show, back in 2010 / 2011, and I can assure you that no guest is ideal. Until full human cloning is possible, I must simply work with what is available.

AD: For those heading to Latitude this summer, why should they see you and not Hot Chip? Huh?
ML: I doubt Hot Chip will sign your breasts.
Marcel is playing the Comedy Arena at this year's Latitude Festival: Henham Park, 18-21 July. Click for Latitude tickets.