Topical comedy goes live in Newcastle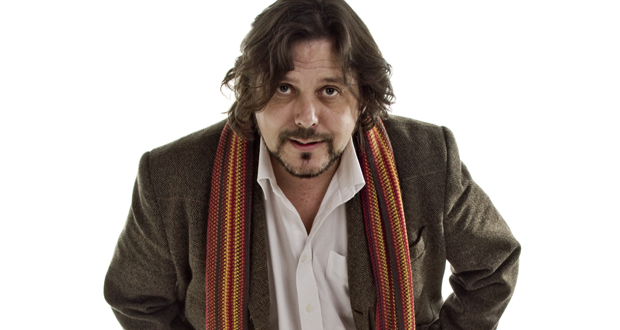 Comedian John Scott talks to Giggle Beats about Sod The Tories (And Have A Nice Week), a new topical, sometimes-political show at the Newcastle Stand.
I happened on the idea of doing a topical show at The Stand when I was submitting some writing for the BBC's Newsjack. It struck me that some of the best stuff I was coming up with wouldn't be suitable for radio, and, if broadcast, would probably give the Daily Mail the final nails required for the already-beleaguered BBC coffin.
I find myself sometimes getting angry with old Auntie B for her apparent lack of backbone when dealing with the rabid right, but after witnessing the almost Orwellian censorship of the left following the death of Thatcher I'm really beginning to wonder if I'm still living in the UK: "He who controls the past controls the future. He who controls the present controls the past", etc.
So I felt it a shame that some of this writing would never get an airing. Some of the material did make it into my stand-up sets, and for a couple of months I focused on developing more hard-hitting topical material and social commentary within my live work.
I also knew I had some support work with Jerry Sadowitz coming up, so I was keen to get together a set that would be good for his audience. I enjoyed doing this style of comedy, but I felt it could work better if presented on an appropriate platform. And so we arrive at Sod The Tories (And Have A Nice Week).
Of course, as well as developing material, I also had to develop a format for the show. I'm really quite pleased with what we've ended up with. I'd say about 80% of the show is entirely original.
I would also like to stress that this won't just be a show about current political events. We have games in it that focus on celebrity, more zeitgeist-like subjects and even historical events.
One segment of the show revolves around a light-hearted interview with a local Activist (imaginatively called 'Ask The Activist'). And I'm delighted to announce that for the first show I will be joined by John Whale, Tony Jameson and new rising comedy stalwart Kath Tanney. We'll also have new panel guests as the show develops.
I'll admit that I will be focusing my ire on our current government, but I'm choosing the panel for what they will bring to the show as individuals. Hell, we may even have a Tory on at some point in the future. Wouldn't it be a great climax to the show if I then sacrificed them on the comedy alter in a final attempt to get the economy to grow?
Recent events – namely the death of the aforementioned Mrs Thatcher – have, of course, opened up many old wounds around the region and further afield. I've been quite dismayed to run into problems at gigs in Sheffield and Gateshead when cracking jokes about the immoral bint – but that just makes me feel that a show like Sod the Tories is all the more important.
There's a real lack of polemic both in live work and on TV at the moment, so I'm using this show to focus that particular strand of my comedy into an hour and a half of indignant (and hopefully funny), topical misanthropy.
In fact, now that I've got this show up and running I've actually gone back to devoting some of my writing time to developing the sort of fluff modern audiences seem to have been brainwashed into liking. Bitter? Me? You better fucking believe it. So please, come to Sod The Tories (And Have A Nice Week) and see that bitterness put to good use.
Sod The Tories (And Have A Nice Week) debuts at the Newcastle Stand on Monday 27 May. Tickets are £4. Click for tickets.