Our comedy quiz of the year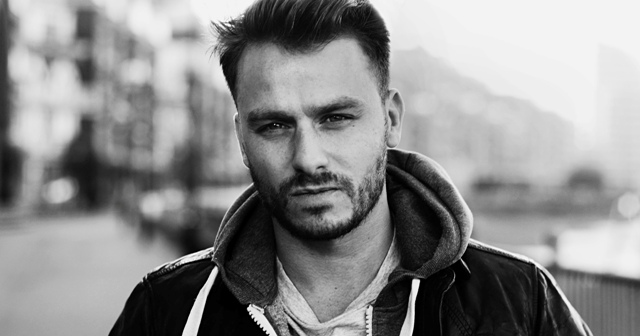 For better or worse, 2014 will forever be the year of Dapper Laughs. The year he came, went, cried on Newsnight and came back again on Christmas Day.
It was also the year we sadly said goodbye to so many comedy greats – Rik Mayall, Robin Williams, Harold Ramis and Jeremy Lloyd to name just a few. They'll certainly be missed. But, such is life, others have stepped up to fill their place, with Nick Helm, John Kearns and Alex Edelman all making waves in 2014.
And who can forget the Monty Python reunion that no-one but John Cleese's accountant really wanted? McIntyre storming out of Darlington? Or The Interview, the comedy film that threatened nuclear warfare?
Comedy is a crazy world, and to celebrate the weird and wonderful of 2014, we've put together our quiz of the year. It's like Channel 4's but without Mel B. You're welcome.
JANUARY
Comedy stars Ruth Jones, Nicholas Parsons and Penelope Keith were among those recognised in the New Year Honours list. What was the name of Keith's character in the 1970s sitcom The Good Life?
Which fictional comedy family returned to Sky1 this month after a six-year absence from television?
Which BBC sitcom is to be remade in the Czech Republic under the title 'Kancl'?
New sitcom Uncle, about an out-of work musician forced to look after his 11-year-old nephew on the day he was planning to kill himself, started on BBC Three this month. Who plays the uncle?
Which comedian has been confirmed to reprise his role as Dr. McPhee in Night At The Museum 3?
FEBRUARY
Al Murray found out this month that he is related to which British politician?
After collecting a gong at the National Television Awards in February, which show creator said, "I really do respect critics – I know they've got a job to do… But as long as you're writing little columns in mickey mouse giveaway newspapers, fuck off"?
Who won the 2014 Celebrity Big Brother?
True or false: Would I Lie To You? has been named the best comedy show of 2013.
Only Fools and Horses was confirmed to be returning in February – but just for Sport Relief. Which footballer joined David Jason and Nicholas Lyndhurst to film the Only Fools And Horses 'comeback' sketch?
MARCH
Ghostbusters star Harold Ramis died this month aged 69. But which Ghostbuster did he play?
Over 60 comedians attempted to set a new record for the longest ever stand-up gig. But how many hours did it need to be to break the previous record?
Announced this month, which divisive British sitcom is to be made into a cartoon?
Which actress and comedian announced her first ever solo tour in February, with a show based around her life and career?
Also this month, which comedian released the first episode of their free online stand-up series, The Meaning Of Life?
APRIL
Simon Nye announced that he is to write a new sitcom, set in a hotel, but which 1990s sitcom is he most famous for?
Muppets Most Wanted, released in April, features songs by one half of which musical comedy double act?
The Museum of Comedy opened this month in which city?
Which comedian announced this month that he will author a series a children's books entitled Trickster Tales?
Also confirmed in April was the news that BBC Two sitcom Hebburn will be remade for American TV. Which stand-up wrote the show?
MAY
It's been a big year for Nick Helm, who landed his own BBC Three series in May, entitled Heavy what?
Which TV stand-up donated £96,000 to the families of those who died in the Hillsborough disaster?
Britain's Got Talent comic Jack Carroll was this month announced as a cast member in the new series of which BBC One sitcom?
Which legendary comedy group released a previously unheard track called Lousy Song?
It was announced in May that Micky Flanagan would cycle around which country for a new Sky 1 series?
JUNE
In June, Sanjeev Bhaskar, Kulvinder Ghir, Meera Syal and Nina Wadia reunited for a one-off special of which sitcom?
Jim Jefferies' American sitcom was cancelled this month after three series. What was it called?
Which festival came under fire in June for having an all-male line-up on their comedy stage?
It was announced this month that BBC Three will pilot a show called Merde In Britain – by which comedian?
Which sitcom star was awarded the Freedom of Liverpool for his charity and philanthropic work?
JULY
Comedy film The Interview was declared 'an act of war' by North Korea this month; but who co-writes and stars in the movie?
Motoring retailer Halfords unveiled a series of online adverts this month, but which Canadian comic appears in the ads, as the 'Bike Whisperer'?
Sky 1 announced plans for a second series of family fantasy Yonderland in July, but which CBBC comedy are the Yonderland team also responsible for?
It was announced in July that a section of West 121st Street in New York is to be renamed in honour of which comedian?
Tragically, a bid to legally force Ireland to adopt My Lovely Horse as its next Eurovision Song Contest Entry fell flat in July; which sitcom spawned the song?
AUGUST
Robin Williams tragically died this month; for which film did he win his only Oscar?
Adam Riches is to star in his first sitcom, as a failing stand-up who moves to which country?
Which comedian launched an iPhone game in August, in which players must dodge obstacles get him to his gig on time?
After scooping Best Newcomer last year, who was named Foster's Comedy Award winner at the Edinburgh Comedy Awards?
Who won Dave's Joke of the Fringe award this year with this gag: 'I've decided to sell my Hoover… well, it was just collecting dust'?
SEPTEMBER
Comedian Bill Kerr died in September aged 92, but which comic was he most famous for starring alongside?
Which comedian was fined in September after getting caught reading a copy of The Sun while driving?
Jim Parsons bagged the Best Actor in a Comedy Series award at this year's Emmys for his performance in which sitcom?
American comic Mike Epps has been cast as which legendary comedian in a biopic of his life?
This month saw the premiere of a crossover between which two animated series?
OCTOBER
It was announced in October that CBBC's new incarnation of Danger Mouse will be voiced by which comedian and game-show presenter?
Who was in hot water this month after making a divisive joke about Oscar Pistorious at the Q Awards?
Which American comedian gigged in Moscow in October, performing a show titled "A Nigga Runs Through It"?
Which sitcom returned to television as part of Channel 4's Stand Up To Cancer this month, for the first time since 1998?
A statue of which comedy star was damaged in an attempted theft in Lancaster?
NOVEMBER
Announced in November, Jason Manford is to appear as Leo Bloom in a new production of which comedy musical?
The League of Gentlemen teased us by hinting at a reunion to mark the anniversary of their first stage performances; how many years will it be?
A comedy club announced plans to charge punters by the laugh, via the use of facial recognition software. But in which European city is the club?
Which animated comedy is being sued for £250 million for allegedly ripping off a character from Goodfellas?
The US are having another crack at remaking which British sitcom, after the pilot for their first attempt went unaired?
DECEMBER
Who was named the 2014 comedian's comedian in a poll by his fellow stand-ups?
Are You Being Served? writer Jeremy Lloyd died this month at the age of 84. But which war time sitcom was he also famous for writing?
Who won the 2014 BBC New Comedy Award?
Which comedian is to perform a 27-hour stand-up marathon next year, in aid of Comic Relief?
Who was crowned King Of Comedy for a third year in a row at the 2014 British Comedy Awards?