Preview: The Dark Room, Gorilla, Manchester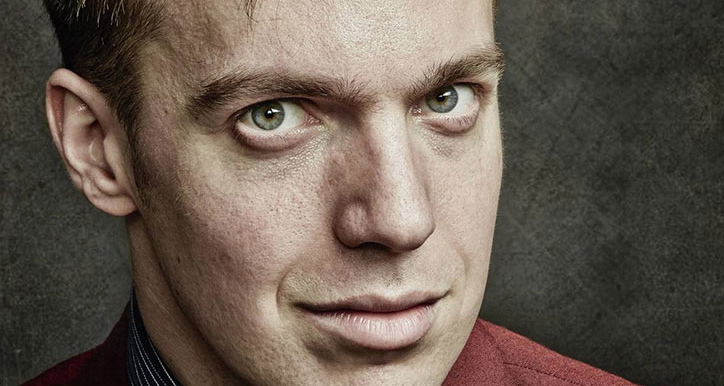 John Robertson – could-be cult leader and sinisterly grinning stand-up comic – brings his interactive, live-action video game The Dark Room to Manchester's Gorilla on the 24 July, peddling a dark and bizarre mele of improvised comedy, gaming and audience abuse. (Perhaps this is an adult's adult Funz and Gamez).
Robertson's The Dark Room first premiered as an online YouTube series in 2012, that summer making its live debut as a cult hit at the Edinburgh Fringe, with four and five stars across the board; and since has steadily grown an underground following all over the world, with performances in venues ranging from the grim and minute to 3000-seat theatres, and a 250,000-player live stream.
Perfect Strangers Comedy is housing Robertson's insanely surreal offering at Gorilla – a venue that already looks as though it is the inside of a video game.
With audience interaction and participation not so much a dread as a necessity, The Dark Room offers a wholly original conceit that promises no two shows to be the same. The following this show has is maniacally impressive: UK to Australia, fringe and comedy festivals and tour shows around Europe and South-East Asia. The Dark Room is a gaming expo smash – the opportunity to see this phenomenon in Manchester is a one-off.
Creator and maniacal comedian John Robertson has the ability to squeeze an unsuspecting audience in his fist with his darkly charismatic stand-up. What he can do with a gameworld following and the praise of the likes of Brendon Burns and Mark Watson is anyone's terrified guess.
The rare opportunity to see The Dark Room at Gorilla is on Friday 24 July. You can find more information on John Robertson's website.