Comedian's guide to tackling your noisy neighbours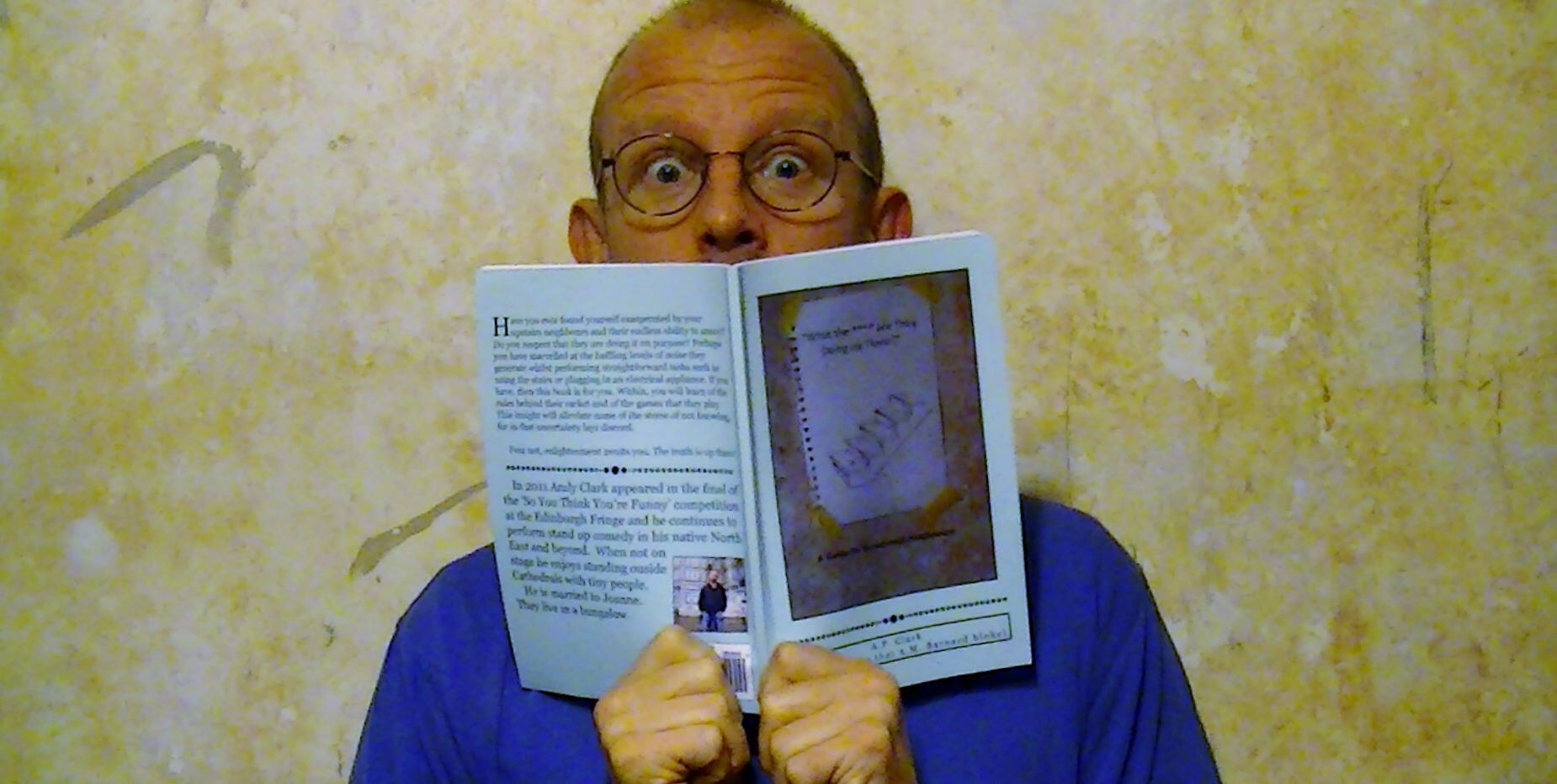 A rising Tyneside comedian is bringing his daily irritations about life from the stage to the page for a brand new comedy book.
North Shields comic Andy Clark has penned What The **** Are They Doing Up There?, a humourous look at noisy neighbours and how they can drive you up the wall.
A stand-up comedian since 2010, in 2011 Andy reached the final of the prestigious national comedy competition, So You Think You're Funny?, and continues to perform at the likes The Stand Comedy Club in Newcastle, The Mill Volvo Tyne Theatre, The Hyena and The Customs House in South Shields. That is, when he's not eavesdropping on neighbours.
"The book is essentially an amusing inventory of those strange and inexplicable noises experienced by the residents of lower-floor properties," Andy, 47, explained.
"Coming from my own experiences in Tyneside and London, it was many years in the writing, although it didn't occur to me that there might be a book in it until I began discussing the subject of neighbours with a colleague; they found the fact that I had made a list hilarious."
Andy, whose unique comedy style has been praised by BBC Radio Scotland star Fred MacAulay, said he had originally intended to sell the book after his stand-up shows but now hoped that it would make an ideal stocking-filler or flat-warming gift for students or first-time buyers.
He added: "Although it's a comedy book, it does have a serious message; never, ever live in a downstairs flat. And upstairs neighbours – we know your game!"
What The **** Are They Doing Up There? is available to buy from Amazon, priced £6.99.