Comedy club launches its own radio show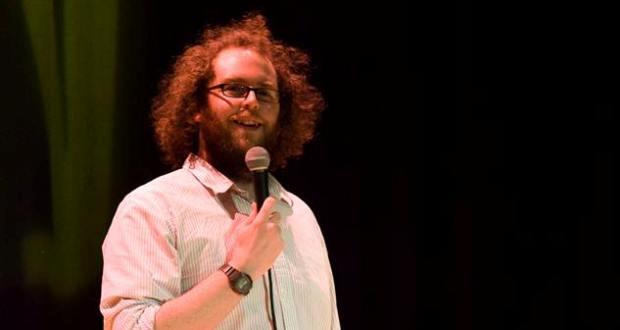 A leading North East comedy club is to launch its own radio show next month.

Starting on Sunday 7 December, Hilarity Bites The Week will be broadcast on Star Radio in County Durham and North Yorkshire at 9pm-10pm every Sunday night.
Each week host Antony Collins will be joined by his regular cohorts, comedians Andy Fury and Tony Jameson, to take an off-kilter look at the local news and events of the past seven days, as well as going out and about to interview the people making the news in the North East.
It's a brand new and unique show for Star Radio, and marks a move away from their position of being a purely music-driven station.
Neil Jollie, of Hilarity Bites, said: "We're really excited to be working with Star Radio on this new venture. We've already recorded a few pilot episodes, and the chemistry between Tony, Andy and presenter Ant (not to mention producer Jeff) makes for a really fun show.
"Everyone involved is having so much fun, and hopefully that will translate to the audience who will find it a great way to have a laugh at the end of the week."
Fury told Giggle Beats: "I'm delighted to have been asked to do it. I've always loved performing in Darlington so to be able to do that every week is great.
"Me and Tony decided to record a couple of pilots with Anthony, just to make sure the chemistry was right.
"That's always the hardest thing, but within five minutes of being in the studio together we knew we needn't have bothered. Anthony's a funny guy and everything just clicked. I can't wait to get started.
"Star Radio have been really good with us so far and pretty much given us free reign, it's probably even better that it's backed by Hilarity Bites.
"Neil is ridiculously comedy savvy so anything they're unsure of he can tell them.
"It's a brave move, for a commercial music station to dedicate some of their schedule to speech, especially comedy, but it'd be nice for this to be a success story to provide a platform for more comedians around the country to do the same."
Hilarity Bites The Week will also be available to Listen Again on the Star Radio website, and plans are afoot to make the show available as a weekly podcast.