Paul Foot drops in at alternative comedy night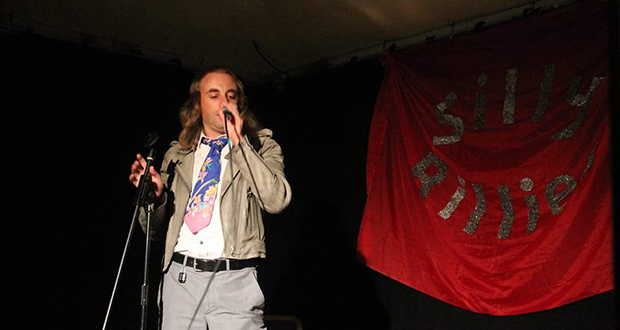 Paul Foot made a surprise appearance at an alternative comedy night in Newcastle on Friday.
Foot was performing his tour show, Hovercraft Symphony in Gammon Sharp Minor, at the nearby Gala Theatre in Durham but stuck around the North East to close Silly Billies Comedy at The Cumberland Arms in Byker.
The show, organised by stand-up Jack Gardner, was Silly Billies' last at the pub before they move the night to the Live Theatre on Newcastle's Quayside.
Gardner told Giggle Beats: "The Order of the Silly Billies were honoured to have the majestic Paul Foot close Fridays show. What better way to bow out at the Cumberland Arms."
Tickets for Silly Billies' launch night at the Live Theatre, on Sunday 22 February, are on sale now. Buy tickets.