Edinburgh Fringe review: Marcel Lucont Is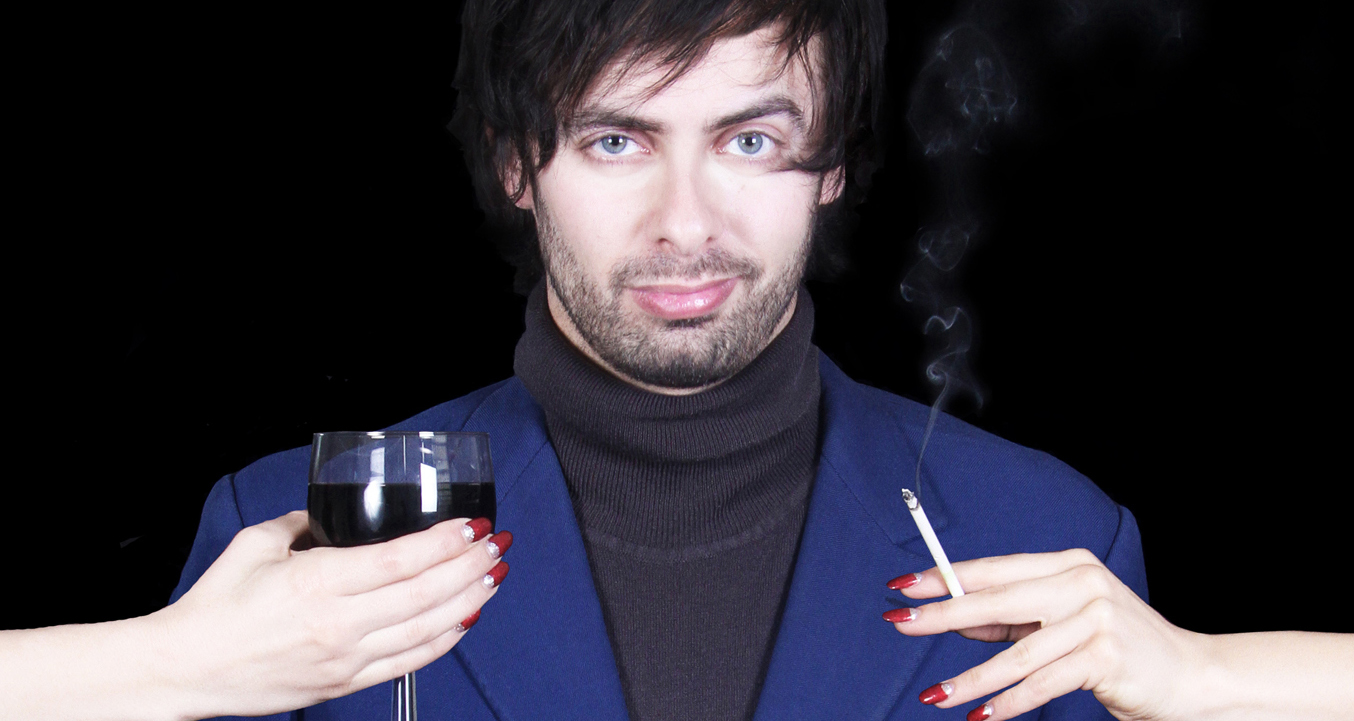 The most sophisticated man at the Fringe, Marcel Lucont, brings his effortless, peerless and genius talents to the King Dome.
Despite a late start and a fraught crowd who were left to wait an extra 15 minutes in the cold, Marcel enters completely unfazed and takes complete control of the room immediately.
His whispers into the microphone and his commanding hold of his notorious glass of red create a hush over the audience. Hanging on his every insult, the audience laughs along as Marcel picks apart British culture with biting precision. Often stand-ups are cited as "self-deprecating", Marcel is anything but.
Walking on stage as a French opera singer cites his many achievements and his status as "the best man in France", this is evident from the off.
Marcel takes aim at everything from festivals to male grooming, with a focus regularly on his favourite topic, the fairer sex. Despite his appreciation of the ladies of the world, he doesn't show it with affection. Citing his hatred for the British females intent on making themselves "fake", leading to crowd-pleasing material about drawn on eyebrows and plastic bits.
Every element of the show was expertly written and performed, and in addition to his stand-up, Marcel introduced an excellent couple of musical numbers and some hilarious poetry.
In both the poetry segment and in reading from his "memoirs", Marcel truly excelled. They allowed him to show off his pitch-perfect delivery and inimitable manner. Reclining on a chaise longue, he demanded, and got, silence.
His ability to improvise was also magnificent. Asking questions of the audience regularly, demanding to know where people where from and even he included the chance for the audience to send him questions before the show via text.
A common theme of these audience questions for Marcel seems to be attempts to remember any senior school stock French phrases they can, something which Lucont is clearly ready to deal with, and the result is perfectly executed putdowns.
Throughout the show, a woman's laughter was so obscene in the front few rows, it became a running joke, with Marcel regularly going back to her for material and claiming the laugh was spreading.
You could tell that the laugh became grating on the audience, whose laughter in response to hearing the cackle had faded. Marcel really pulled it out the bag in addressing it constantly with very funny riffs. Had he ignored it, it could have been a show ruiner for much of the audience, he made a wise decision in embracing it.
An essential show for any Fringe-goer.
Date of live review: 7 August 2014 @ Pleasance Dome