Tyneside comedy writer hoping for his Big Hit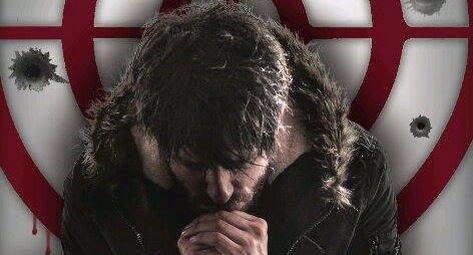 This month sees the premiere of writer Wayne Miller's play, The Big Hit, at The Customs House in South Shields. The Big Hit tells the story of three of the world's worst hitmen, all stuck in a briefing room fighting it out for a one million pound job. Only not all is as it seems with these hitmen – and the hit they are so desperate to steal from each other. The actor, writer, director and former Comedy Bunker promoter sits down to answer some questions about his new play, comedy and not being able to afford Brendon Burns.
Is this a sequel to your first play, The Big Time?
It's not a sequel, but it does follow the pattern of disorganized crime. I had a trilogy of plays in mind about really bad criminals so it's number two of that trilogy. Characters from The Big Time are mentioned and referenced in The Big Hit though.
Is it a similar style of play to the previous one?
The first was more of a farce in its comedy. This one has a darker tone and the characters are more flawed, but people need not worry as it is still a comedy. The humour comes from the situations these people have put themselves in. Some very bad situations I have to admit, but what unfolds promises to bring the laughs.
Has there been a main influence in the writing of The Big Hit?
I'd say Martin McDonagh. He wrote the play The Pillowman and the film In Bruges. His writing is phenomenal. His rhythm, tone and humor is almost perfection. In Bruges is still to me one of the most underrated and funniest films I've ever seen.
What or who are your comedy influences?
That's hard, maybe too many to mention. I'm a huge Monty Python fan, I love that the most absurd and obscure things that sometimes make no sense can still make you laugh. Old school Morcombe and Wise I'll always love, their timing was flawless. More modern comedy influences come from my love of stand-ups like Glenn Wool, Tom Stade and someone who I think is the best working today; Brendon Burns.
No role in The Big Hit for Brendon?
Brendon is a really good actor. He has showcased that in a number of his stand-up shows over the years. I reviewed his show the year he won the If.Comedy Award and he showed his acting chops that year. But if I could afford Brendon one day then who knows.
How did you go about casting The Big Hit?
I held open auditions for the roles of Jesus, Frosty and The Cleaner, seeing many North East actors – lots of people I already knew but also many new faces which is always great as a director. The role of Flash I didn't audition for, his character was very specific in my head. He had to have a certain look, sound and body movement. I had worked with actor Neil Armstrong on a number of plays and he just fit perfectly. He is an actor who can just smile on stage and make me buckle with laughter.
You have written The Big Hit but you're also the director. How do you find juggling both?
In some ways I find it easier! With this I found that the ending wasn't working when it came to reading the script through for rehearsals. I thought it was too rushed and tried to cram too much in too quick. So I just went back and started reworking it while we rehearsed. I didn't have to worry about upsetting a writer, waiting for rewrites and such, I just went back to the office and got cracking.
You talk of the trilogy, is there anything you can tell about the third and final play?
I can say it's called The Big Goodbye and it is set around the funeral of one of the characters in The Big Time. It will be a bit of a mash up of the previous two that sees two returning characters. Other than that I don't want to give away too much as it's still early days.
After The Big Goodbye what are your future writing plans?
I still write a lot of children's theatre like Silly Simon The Sailor, Wendy The Witch and Santa's Naughty Elf. I still have a lot of that in the pipeline, but I'm about to begin work on Jane Doe, which is a bit of a comedy supernatural love story.
The Big Hit runs 23-26 September at The Customs House theatre in South Shields. Tickets are £10 from 01914541234.