An amazing autumn at The Stand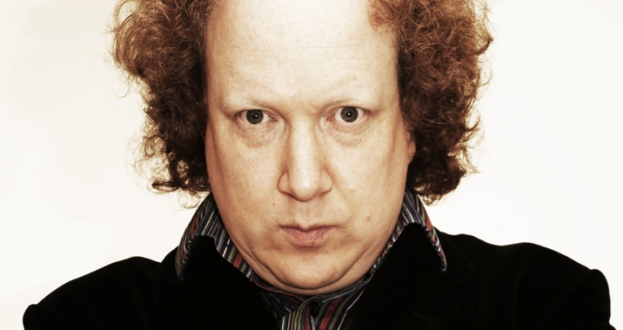 Fresh off a massive month of all-star comedy at both The Newcastle Alternative and Edinburgh Fringe, The Stand has keeps their comedy juggernaut rolling with an autumnal schedule packed with talent that offers something for everyone to enjoy.
Satire behemoth and the British-based half of podcast legend The Bugle, Andy Zaltzman brings his latest show Satirist For Hire to Newcastle on 15 September. Zaltzman's unique interactive offering in this show allows the audience to offer their own issues and topics for satirising from one of Britain's leading lights of political comedy.
Norman Lovett brings his iPad, a screen and his inimitable style to Newcastle on 23 September, as the much loved stand-up's latest show, Old and New, comes to High Bridge.
Adding to The Stand's political flavour in this momentous month with satire opportunities at boiling point, John Scott's Sod The Tories is back for its latest installment on 29 September. In the wake of the Scottish Referendum, vocal Yes man and coalition government critic John Scott will lead some of the North East's finest comedians in dissecting the month's news and skewering the political elite.
Are you a recovering or current Football Manager obsessive? Remember that night you screamed at your laptop because you couldn't push a transfer through in time? Or that time your star striker declared he was homesick and you took the day off work to get over the shock?
Join Tony Jameson and fellow would be addicts as he brings his 2013 Edinburgh show, Football Manager Ruined My Life to Newcastle in its now rescheduled date of 11 November. Tony is ready to share with the group the extent of his obsession, his realisation of his problem and to discuss how serious the matter is. A must for any gamer or football fan.
Also coming to The Stand this autumn are some big name comics including Tom Stade, Stephen K Amos and Robin Ince, as well as many coming off successful festival runs, like Susan Calman, Marcel Lucont, Sarah Pascoe and Tony Law.
The full schedule is as follows and should whet the appetite of any North East comedy fan:
15 September: Andy Zaltzman – Satirist For Hire
20 September: Idiots + Gunge = Laughing
21, 22 September: Henning Wehn – Eins, Zwei, DIY
23 September: Norman Lovett – Old and New
30 September: Tom Stade – Decisions, Decisions
6 October: Matt Reed – Gincredible
12 October: Susan Calman – Ladylike
14 October: Jason Cook – Broken
19 October: The Short & Girlie Show
21 October: Stephen K Amos – Welcome to My World
28 October: Marcel Lucont Is
3 November: Robin Ince's Blooming Buzzing Confusion
4 November: Sara Pascoe vs History
9 November: Vikki Stone – Instrumental
11 November: Tony Jameson – Football Manager Ruined My Life
23 November: Tony Law – Enter The Tone Zone
25 November: Micky Cochrane – What The Fudge?
9 December: Carl Hutchinson – Here's Me Show